GOSHEN PLAYERS:
2022 A Wrinkle in Time: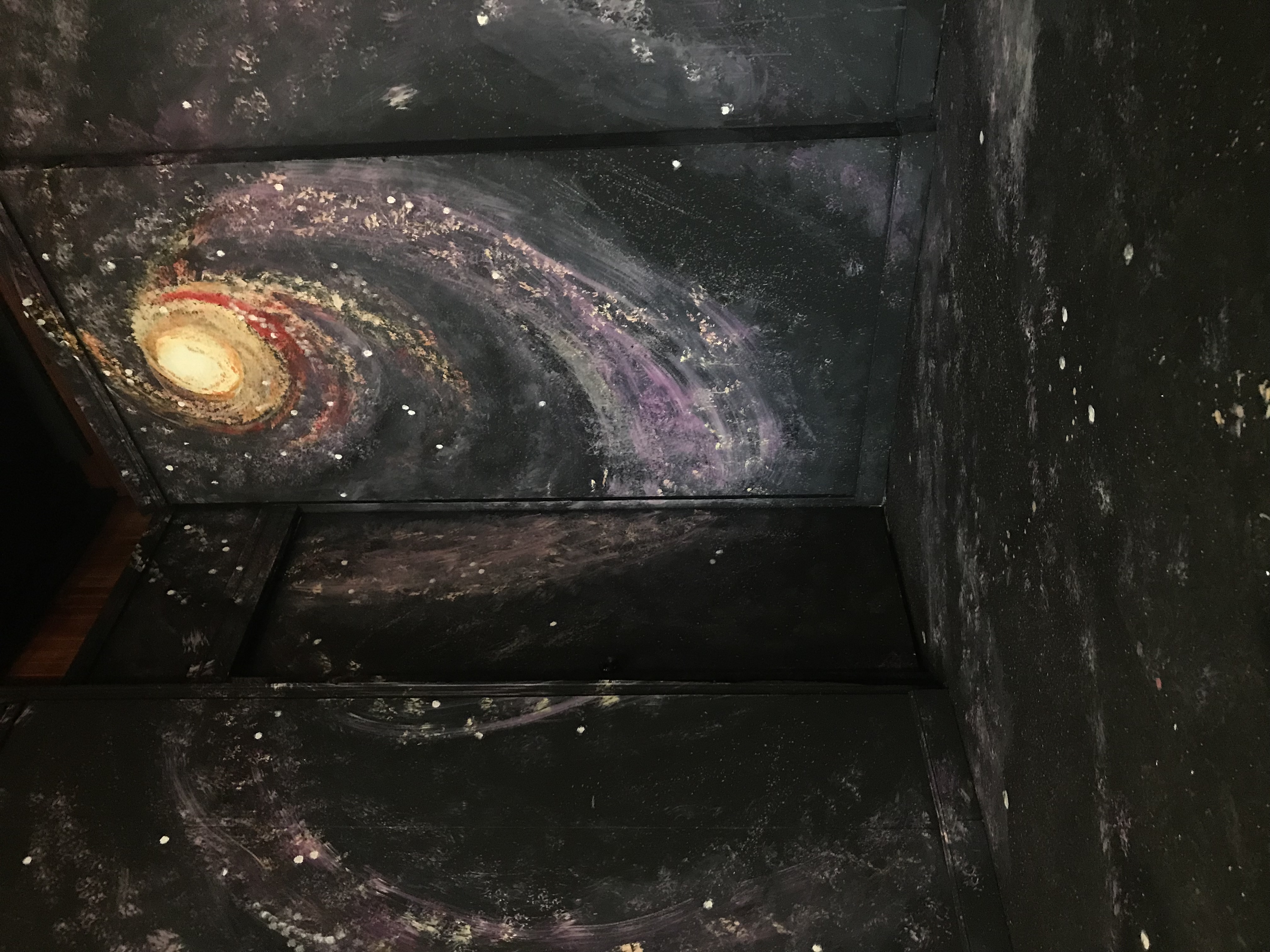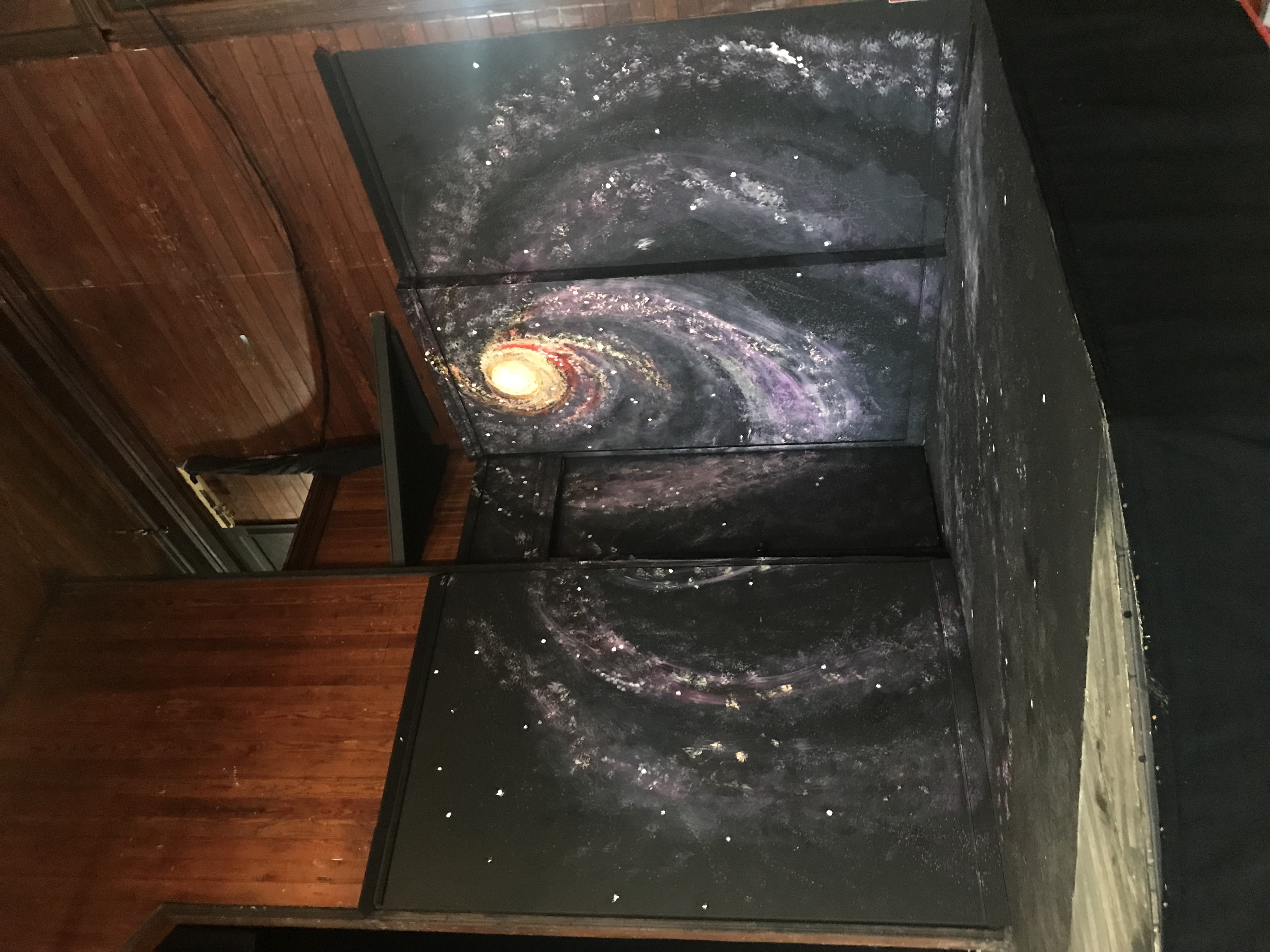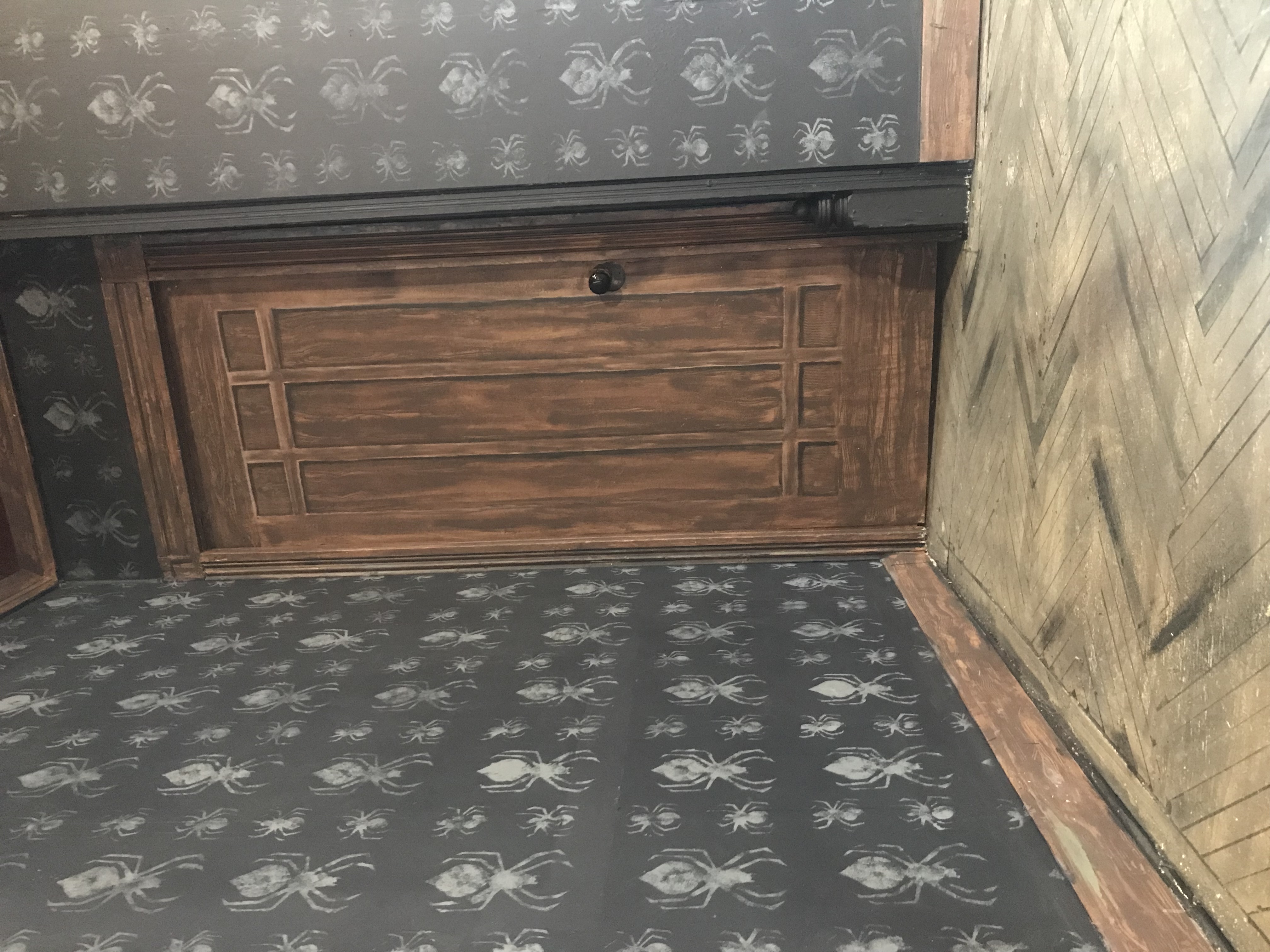 2022 What's Cooking:
2021 Lost in Yonkers: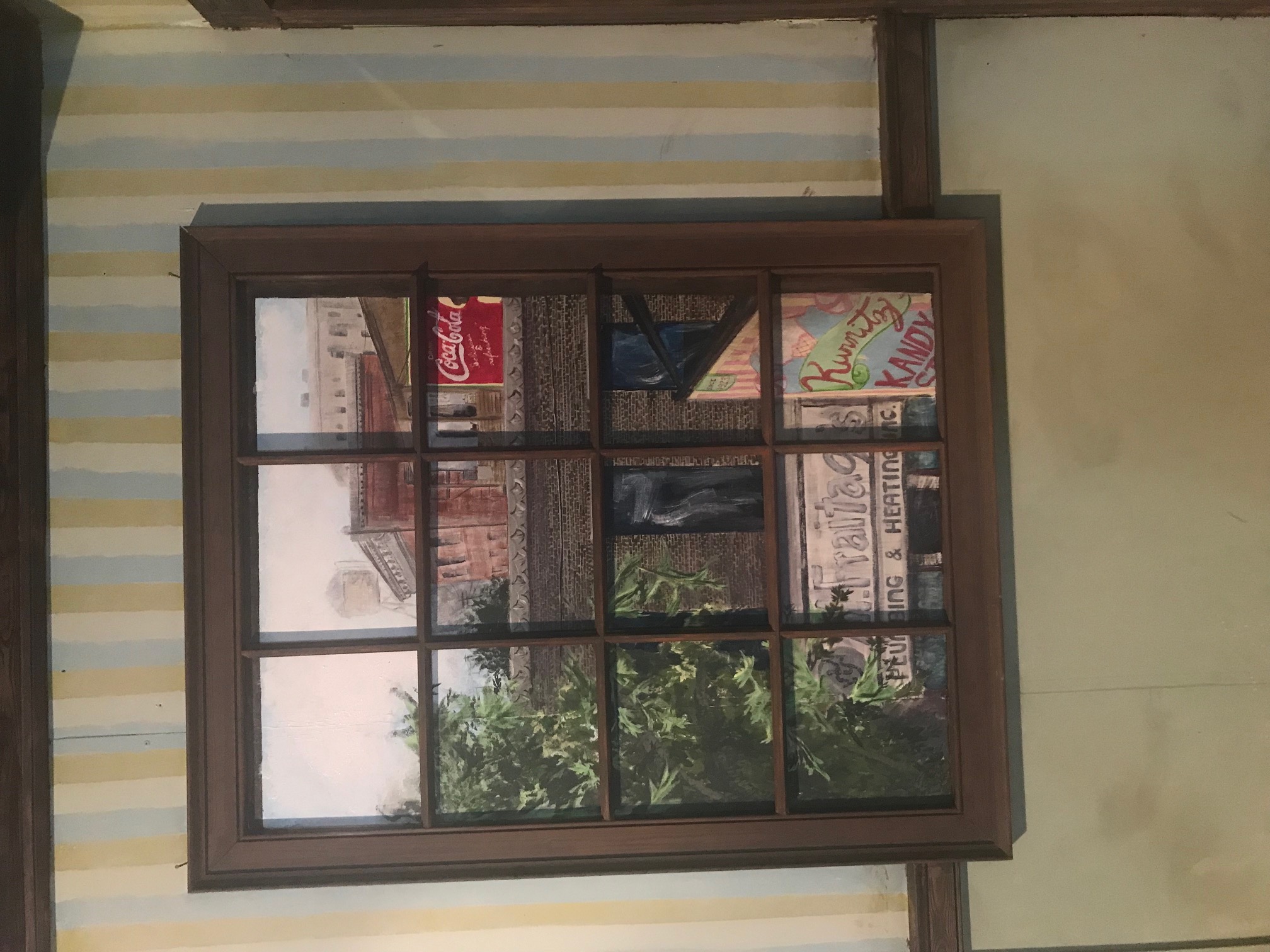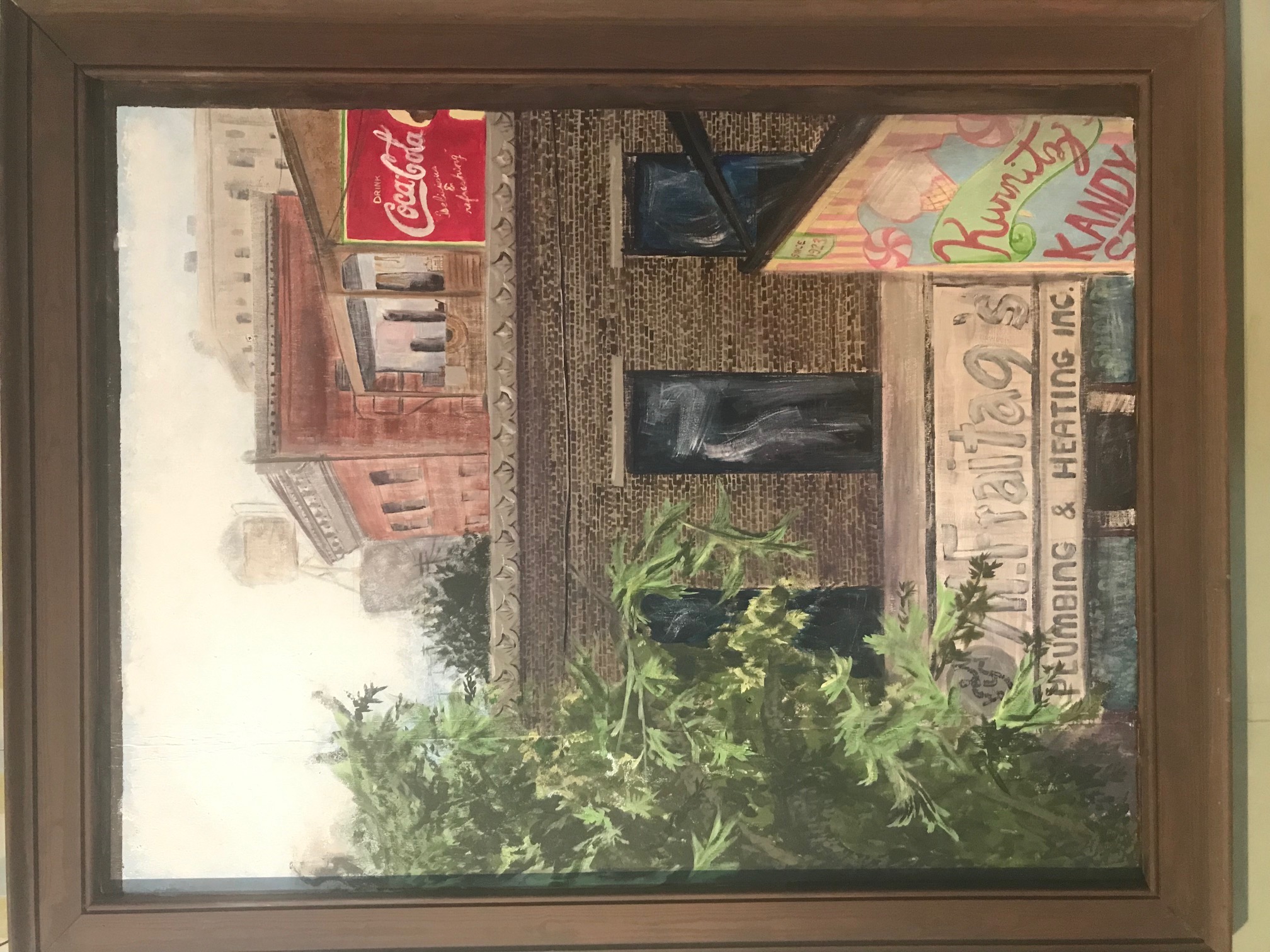 hand-painted wallpaper utilizing handmade stamps: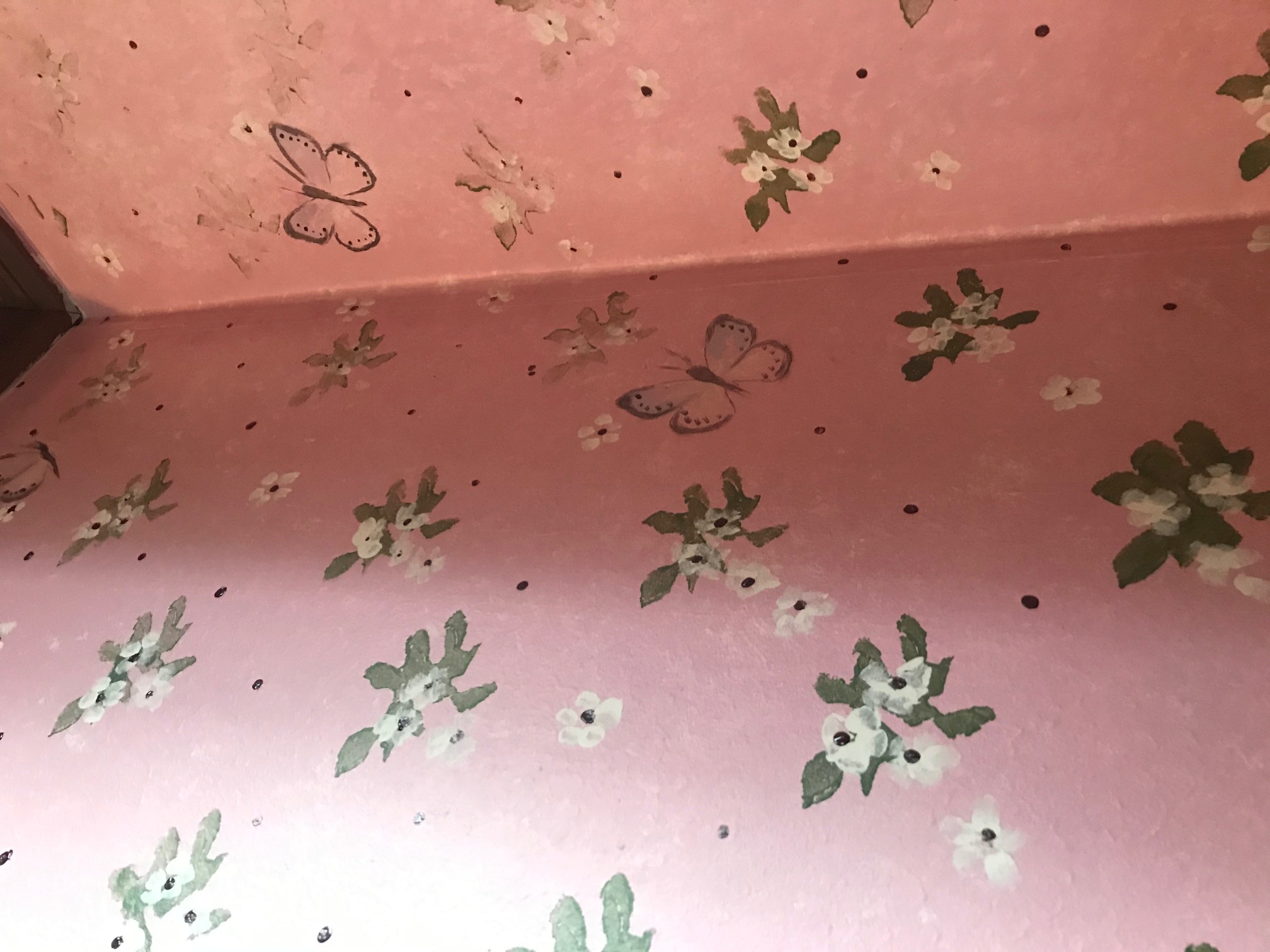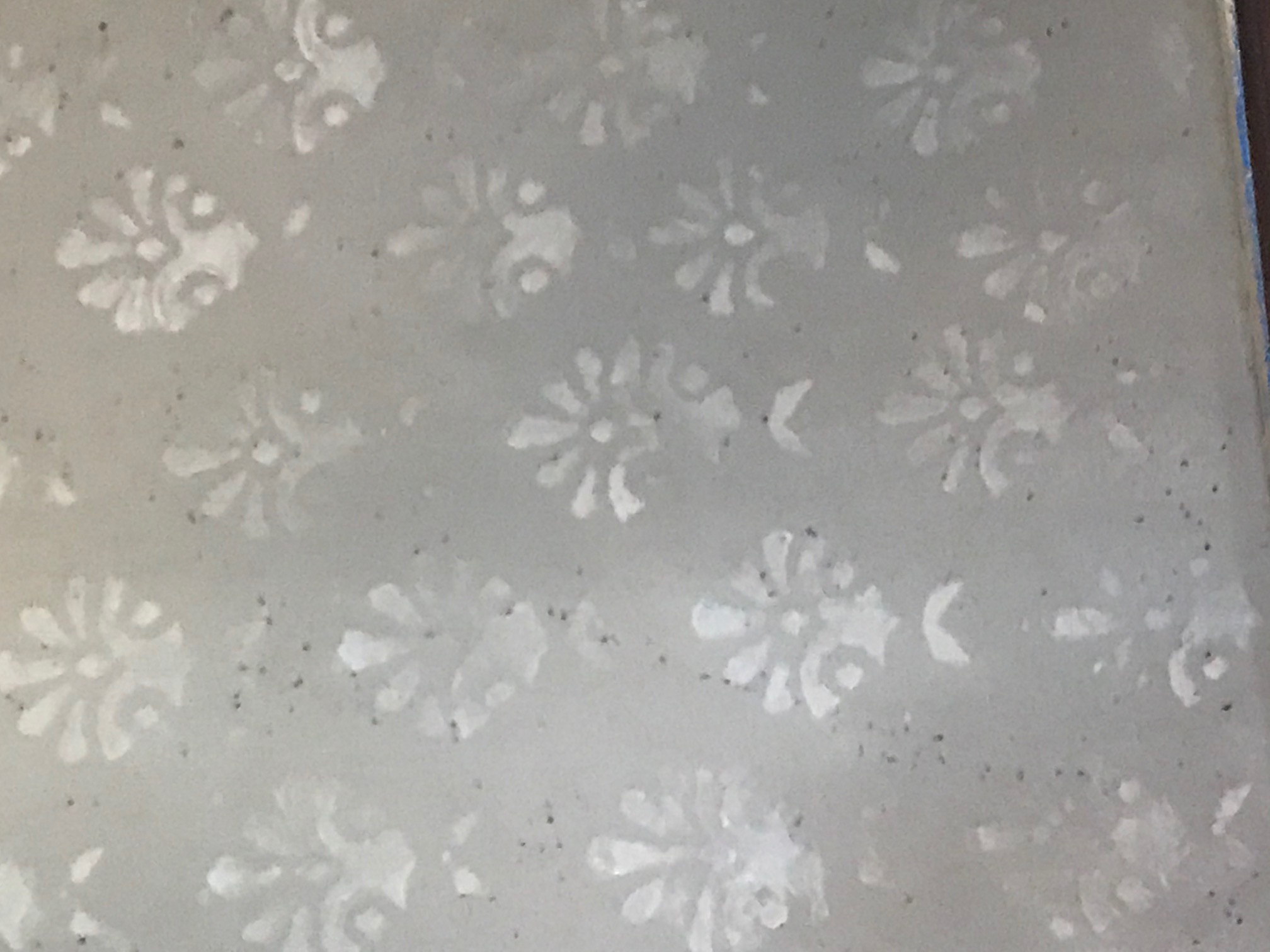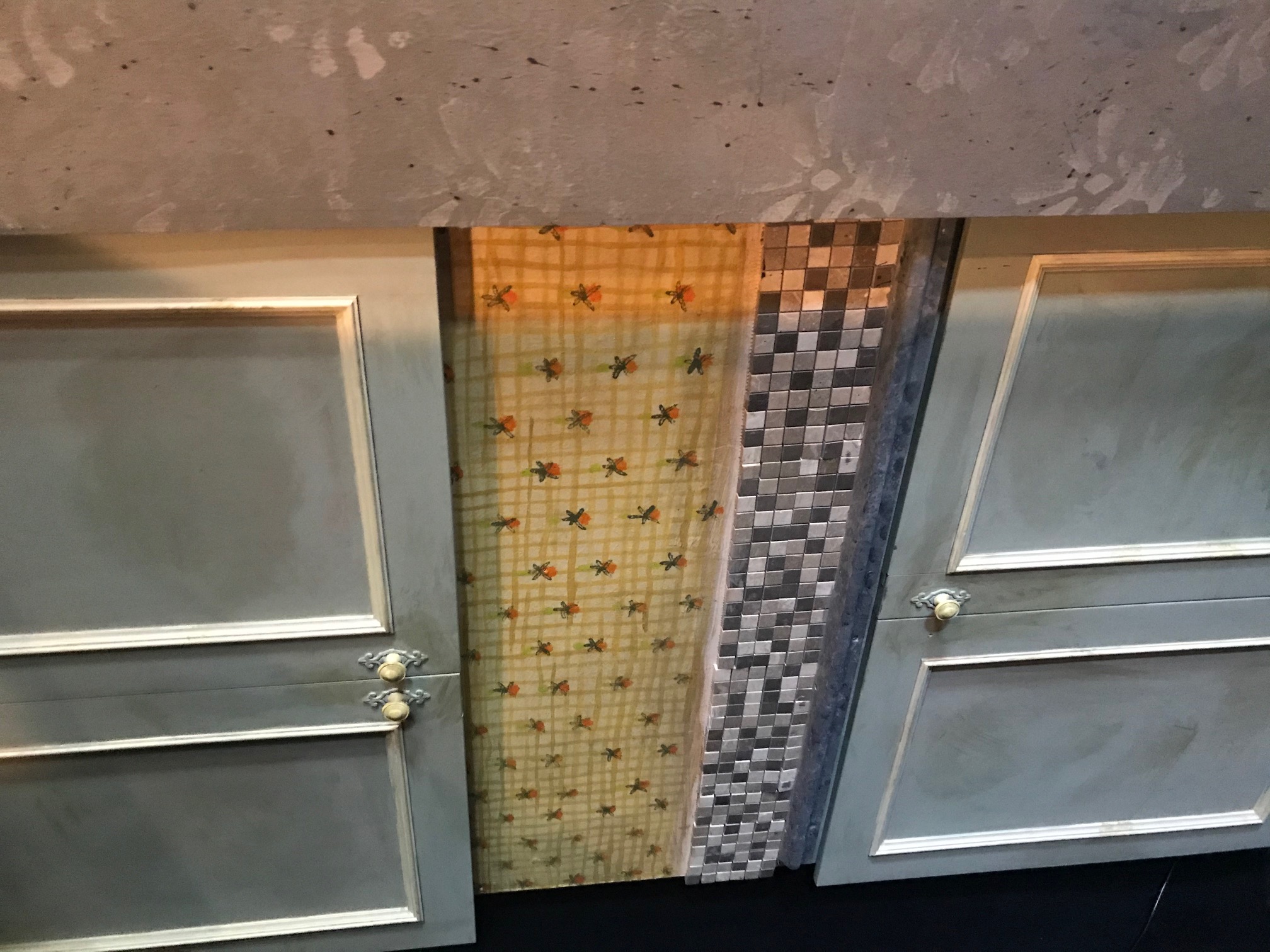 Wall of Bella's room with hand-painted Casablanca poster: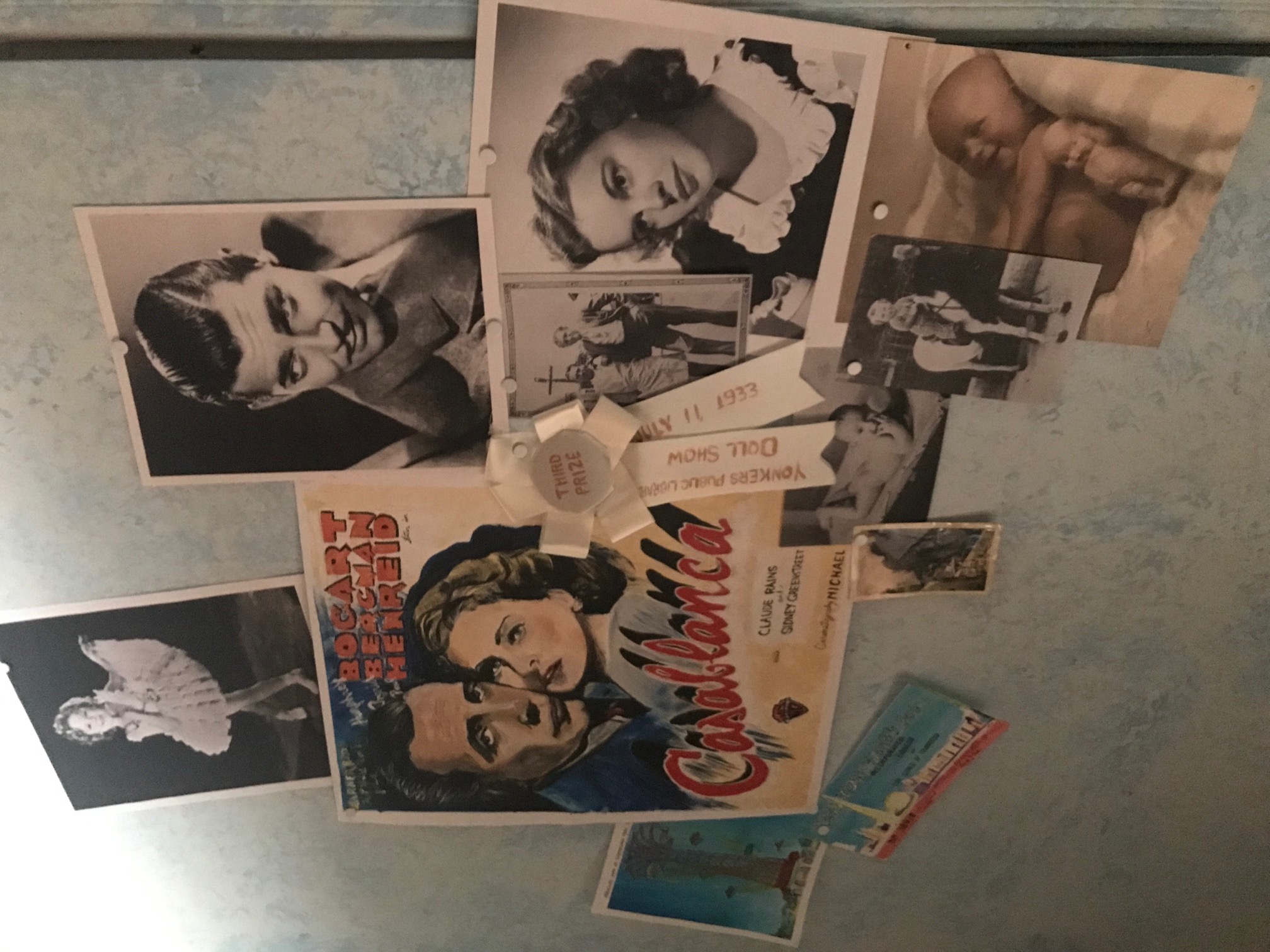 2019 Importance of Being Earnest: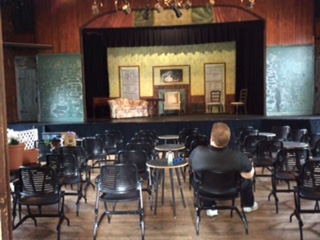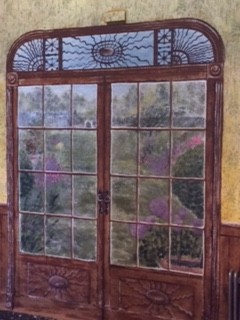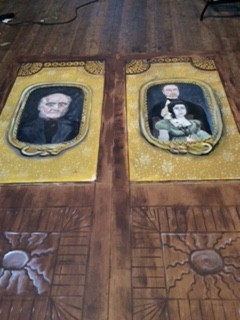 MUSICALS at RICHTER:
2019 Summer Musical Season (Spamalot, Shrek, & Fairy Tales):
Below are examples mostly from my "backyard playground," the Warner Theatre in Torrington, CT.  Our main stage is a beautiful Art Deco movie house from the 1930's and seats 1,700. The rather large proscenium is often a fair distance from audience members.
The Nancy Marine Studio Theatre is a 300 seat black box, where audience members are often seated at least maybe 10-25 feet away.
MAINSTAGE SET PIECES:
James & the Giant Peach: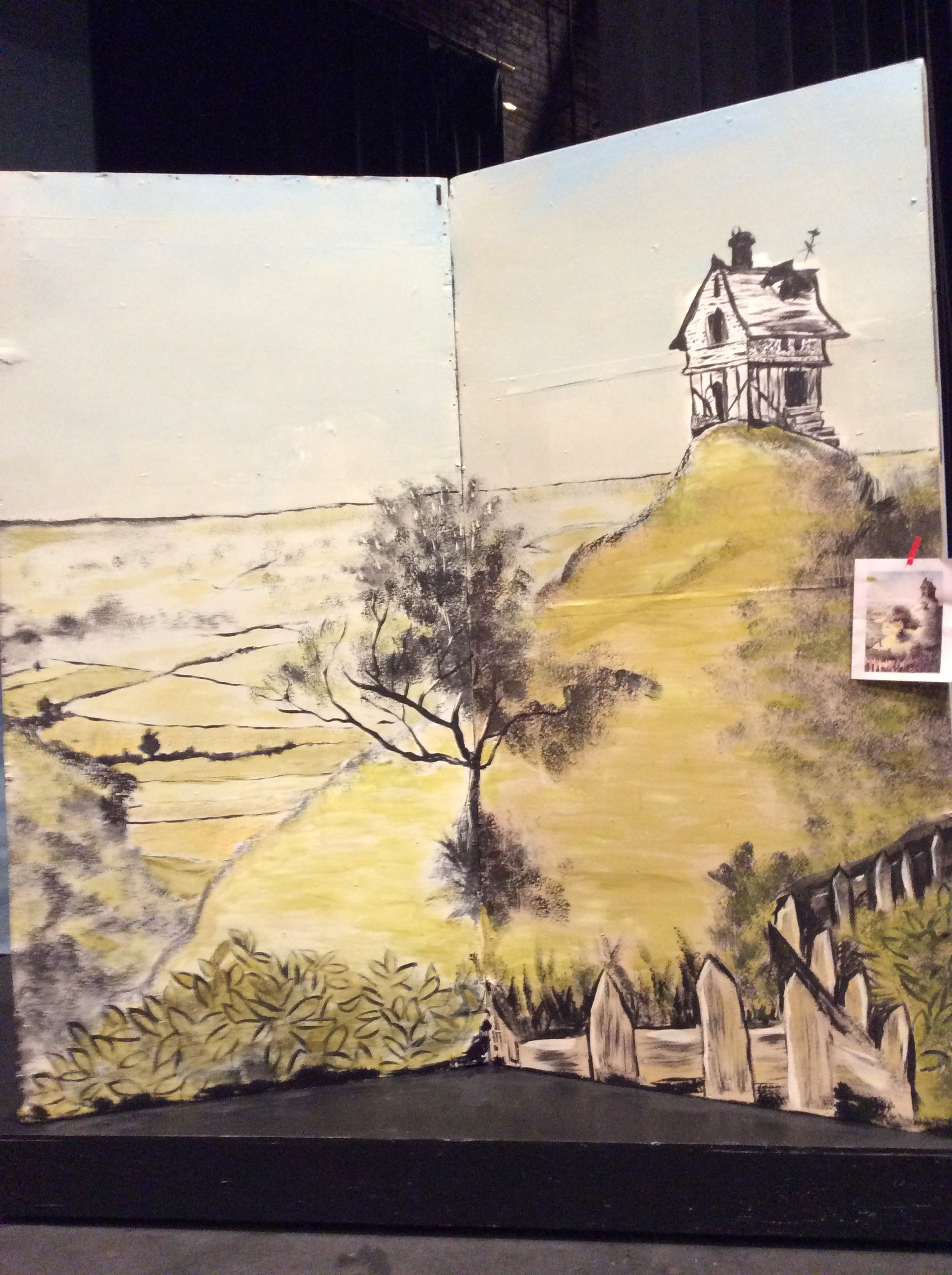 Once: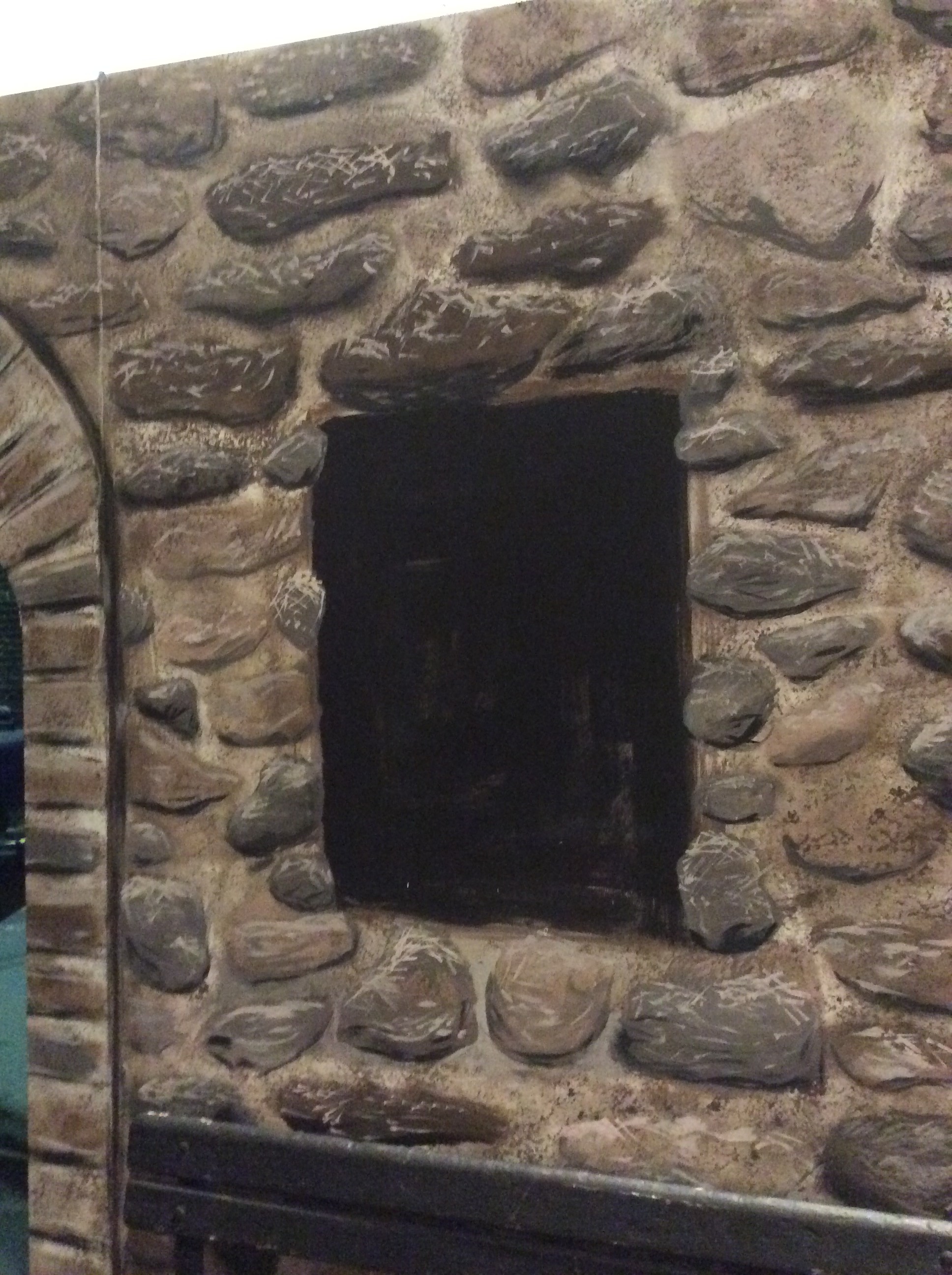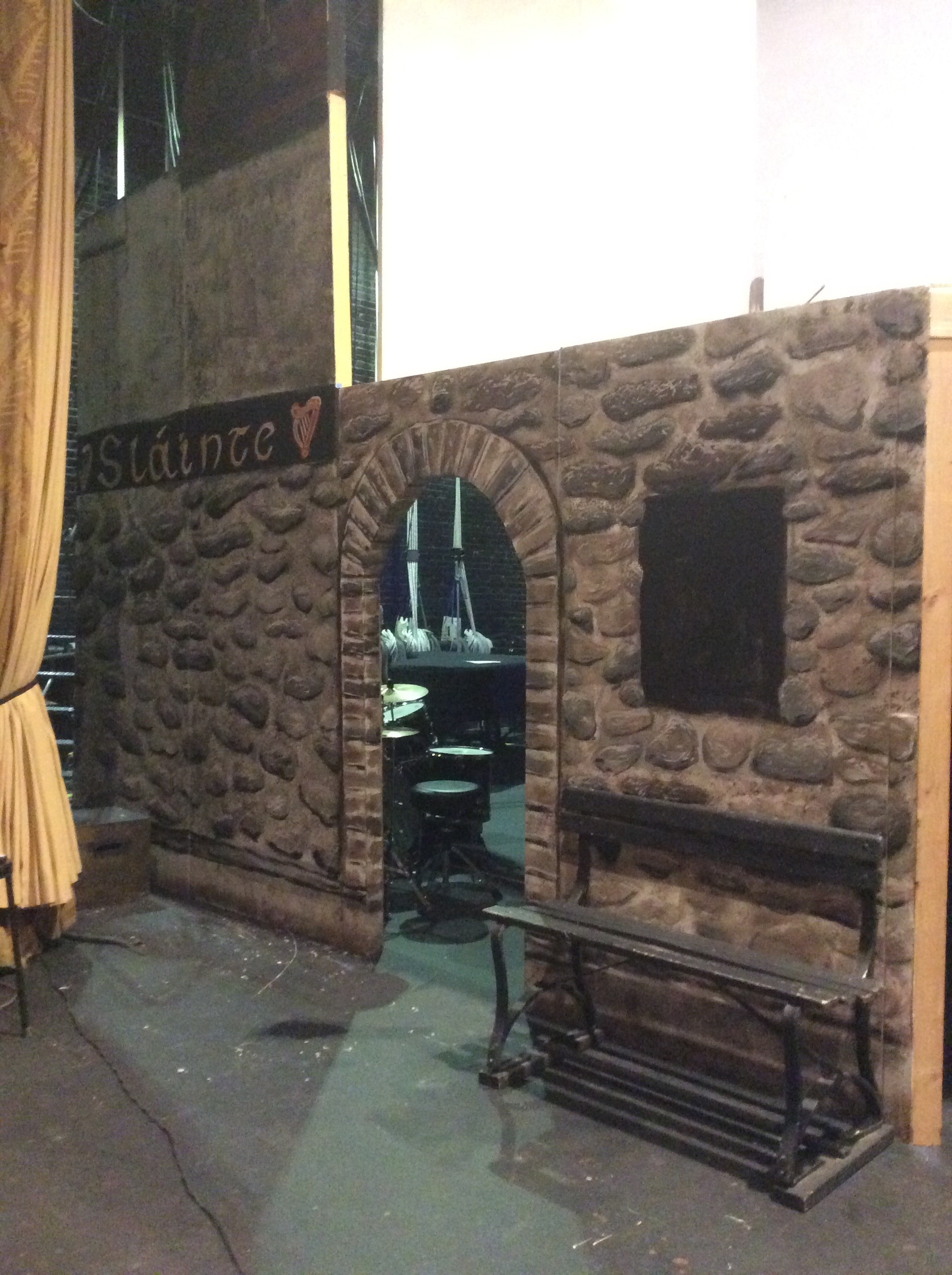 Jekyll & Hyde, the Musical: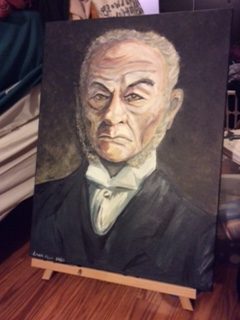 Avenue Q
(Kate Monster):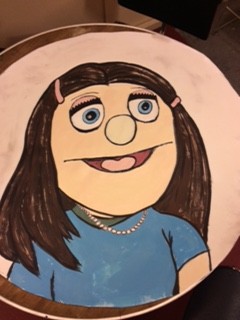 Furnishings for Princeton's apartment:
Monitor for Lucy's hospital scene: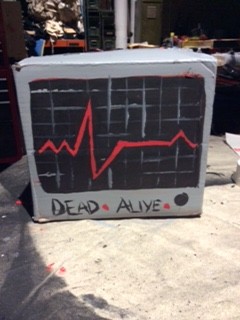 the "one night stands:"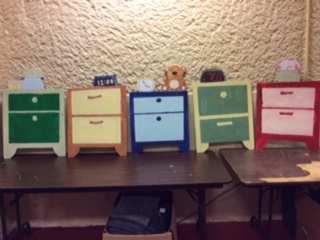 I was told this refrigerator was to be for Trekkie's apartment, so I painted a photo he might
have on his fridge: him with William Shatner (signed, but not Shatner's actual signature. His signature is hard to identify at a glance as his)
One of the buildings on Avenue Q.  Mr. Cooper's Food Store (note my idea for the "loaf of bread, a container of milk, and a stick of butter" reference):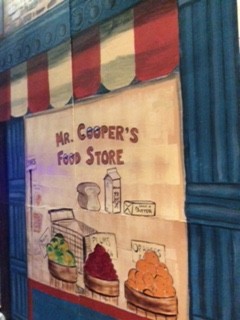 Notice I added a window where Yip Yip Aliens can meet a telephone: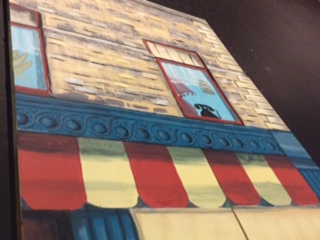 Something Rotten:
Nice Work If You Can Get It: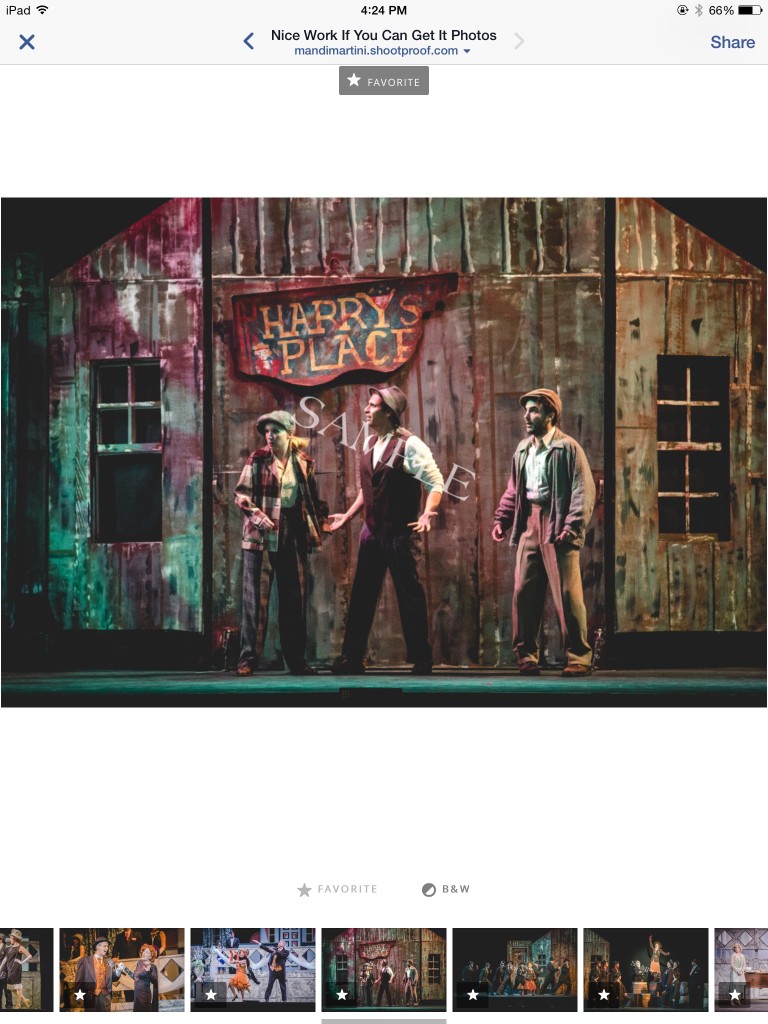 Marbling texture from "Nice Work If You Can Get It"
"Chandelier" being hung to the pipes to fly in for the dinner scene…the one where my character (Duchess Estonia) dances on the table!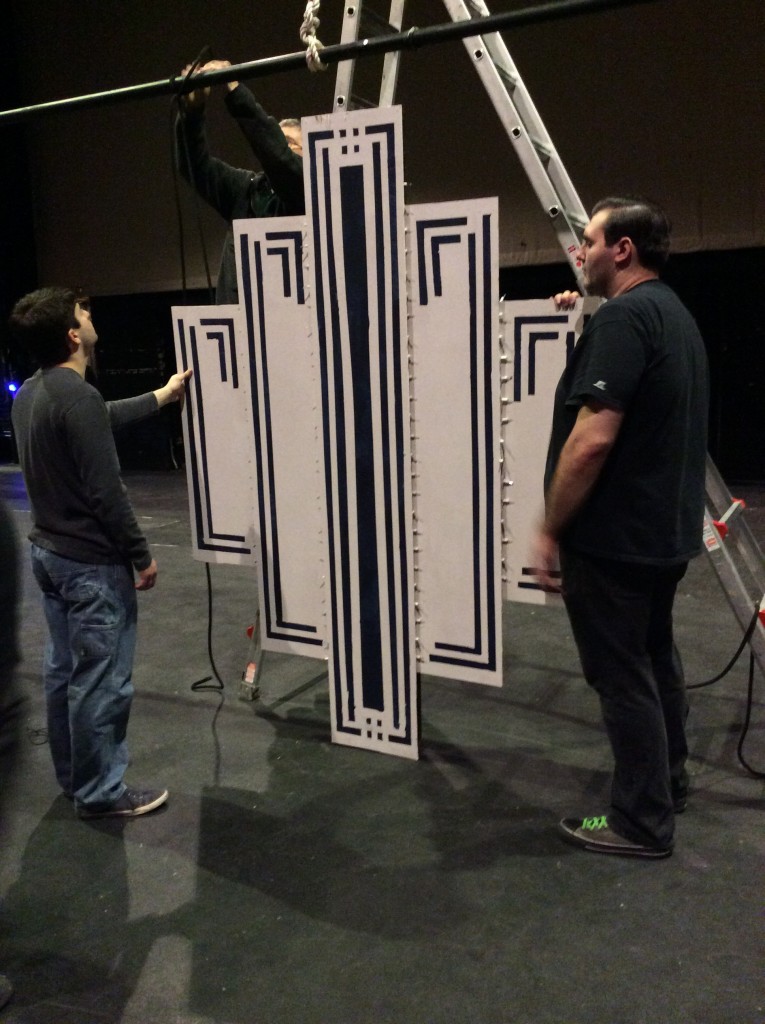 For The Addams Family, I painted portraits for the interior of the Addams house based on photos of the cast: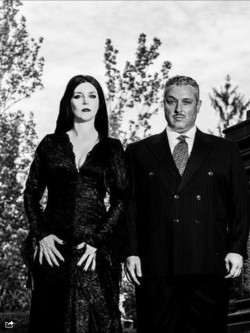 Fester's Moon for Addams Family was drawn freehand from a photograph of the actor: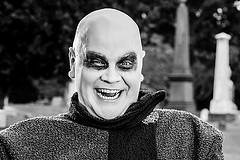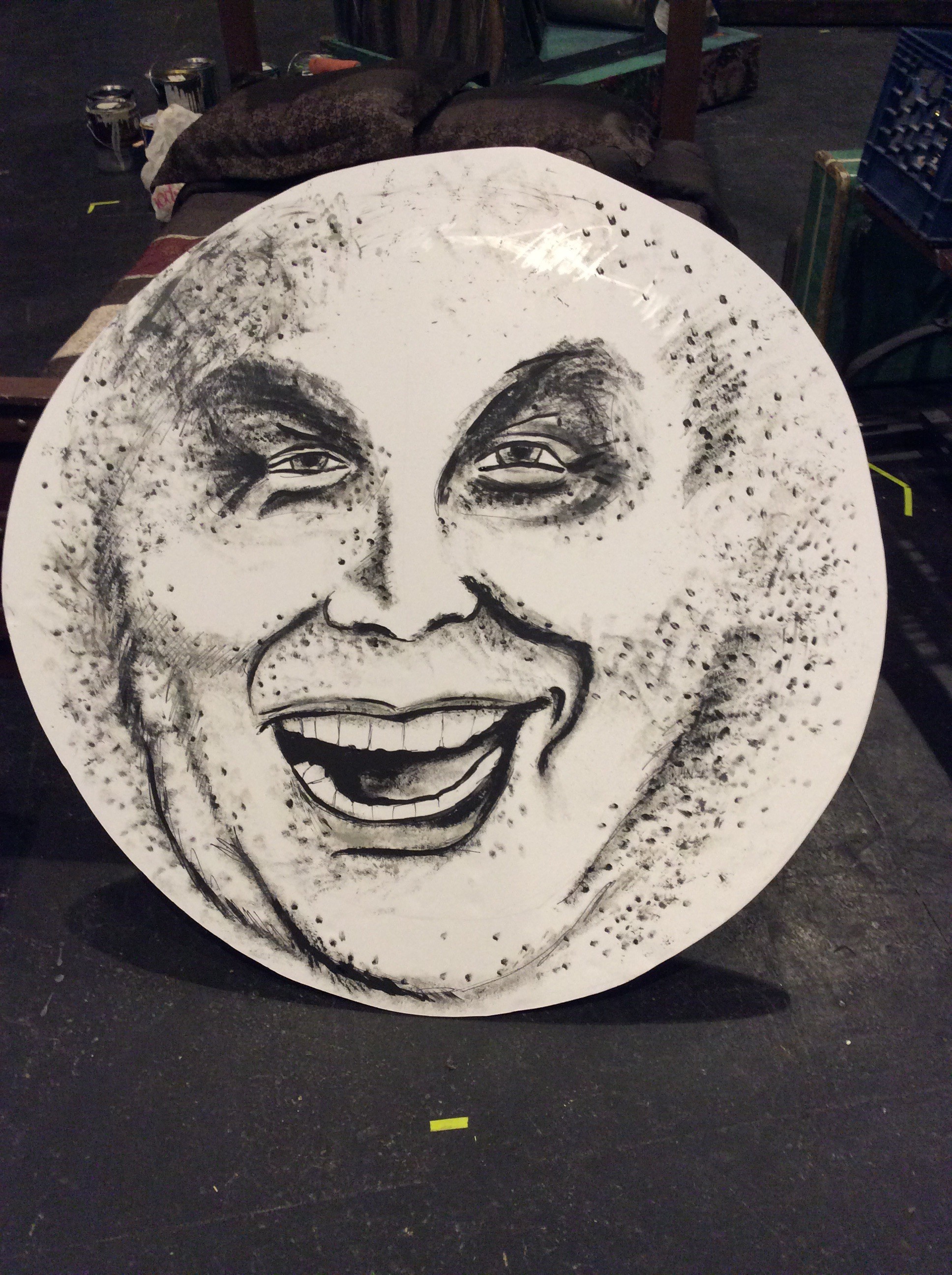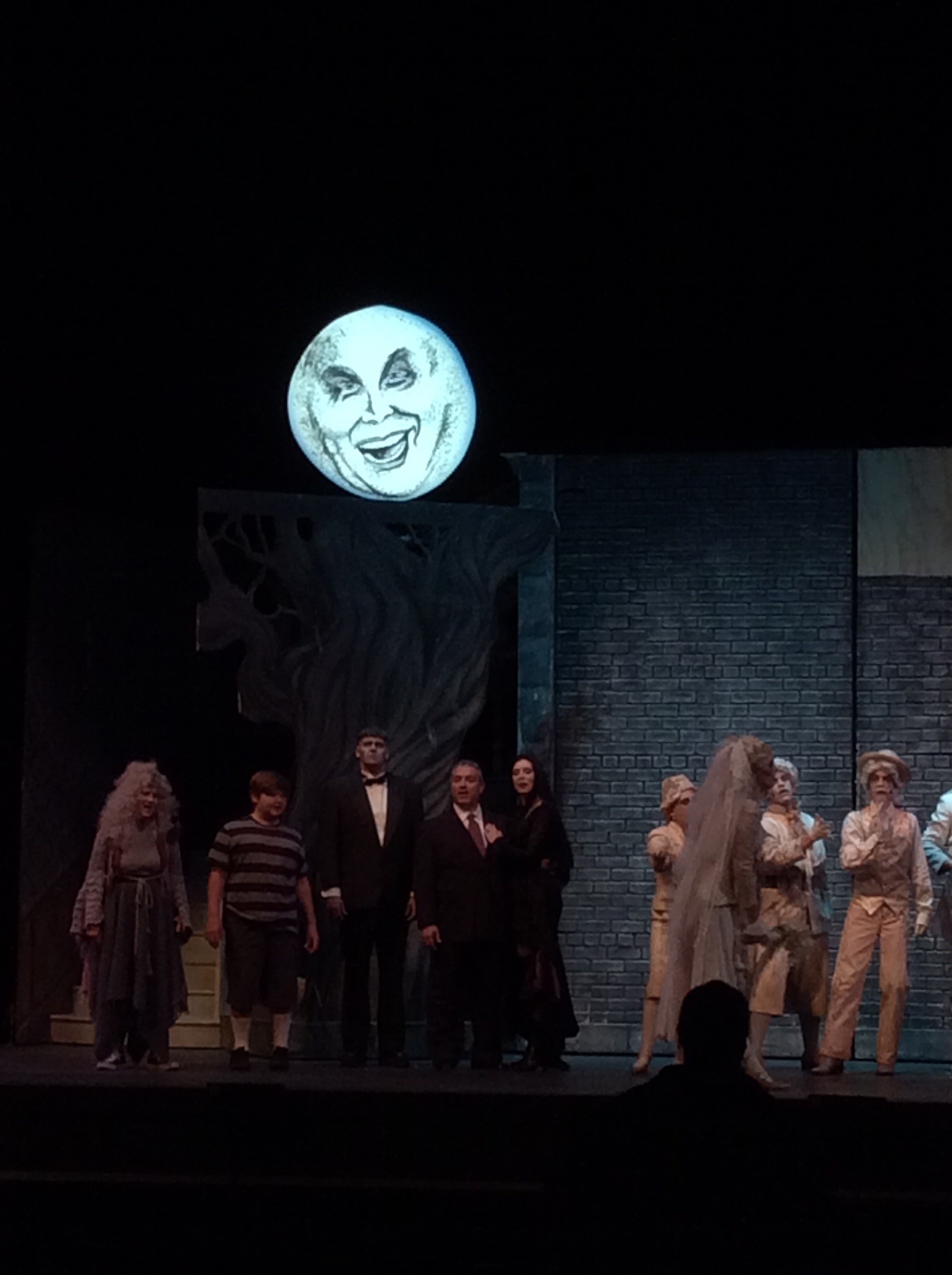 Joseph & Amazing Technicolor Dreamcoat, Warner 2019:





Below are some "critters" I painted for the Warner's production of Thumbelina: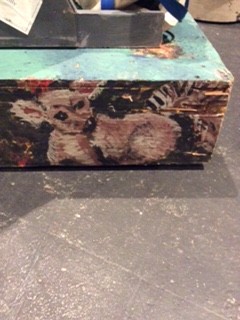 Below are from Warner Theatre production of Hello Dolly: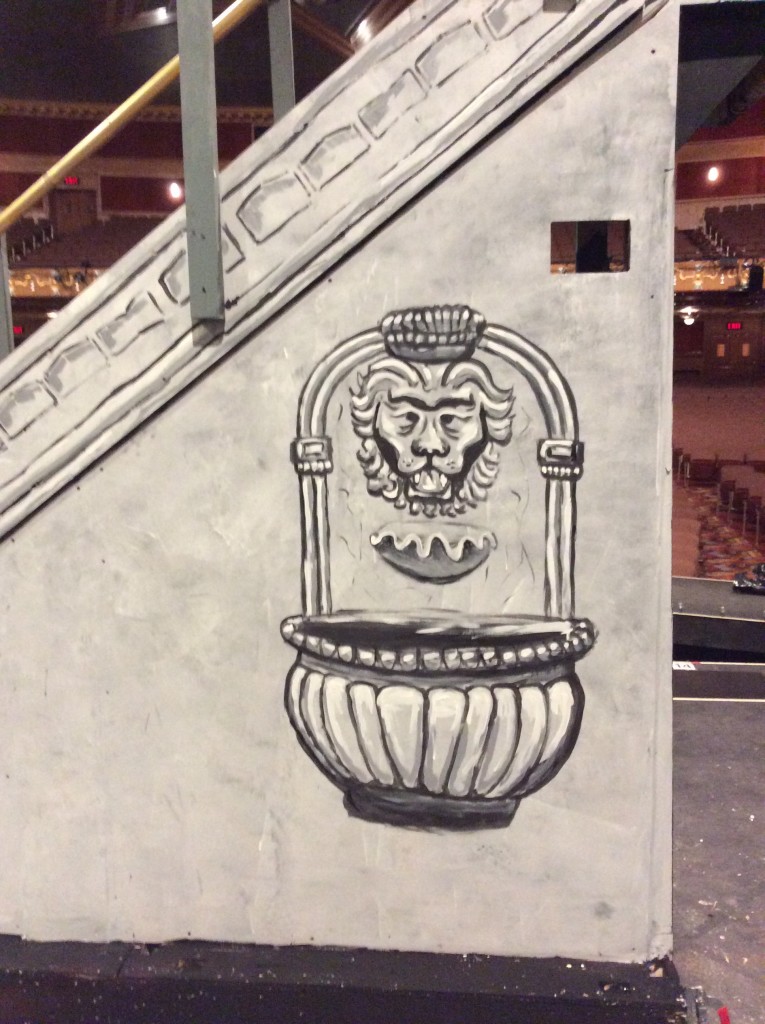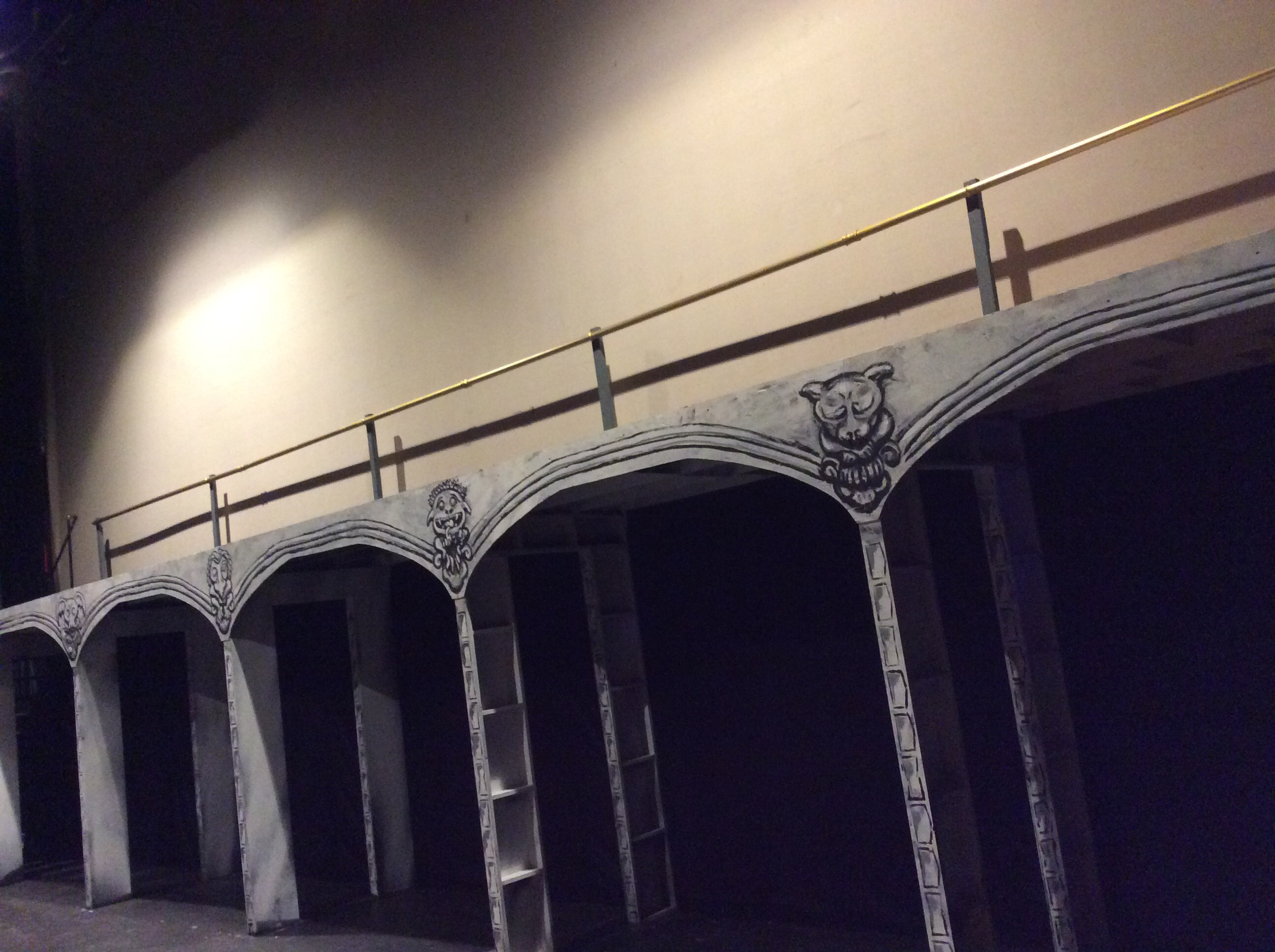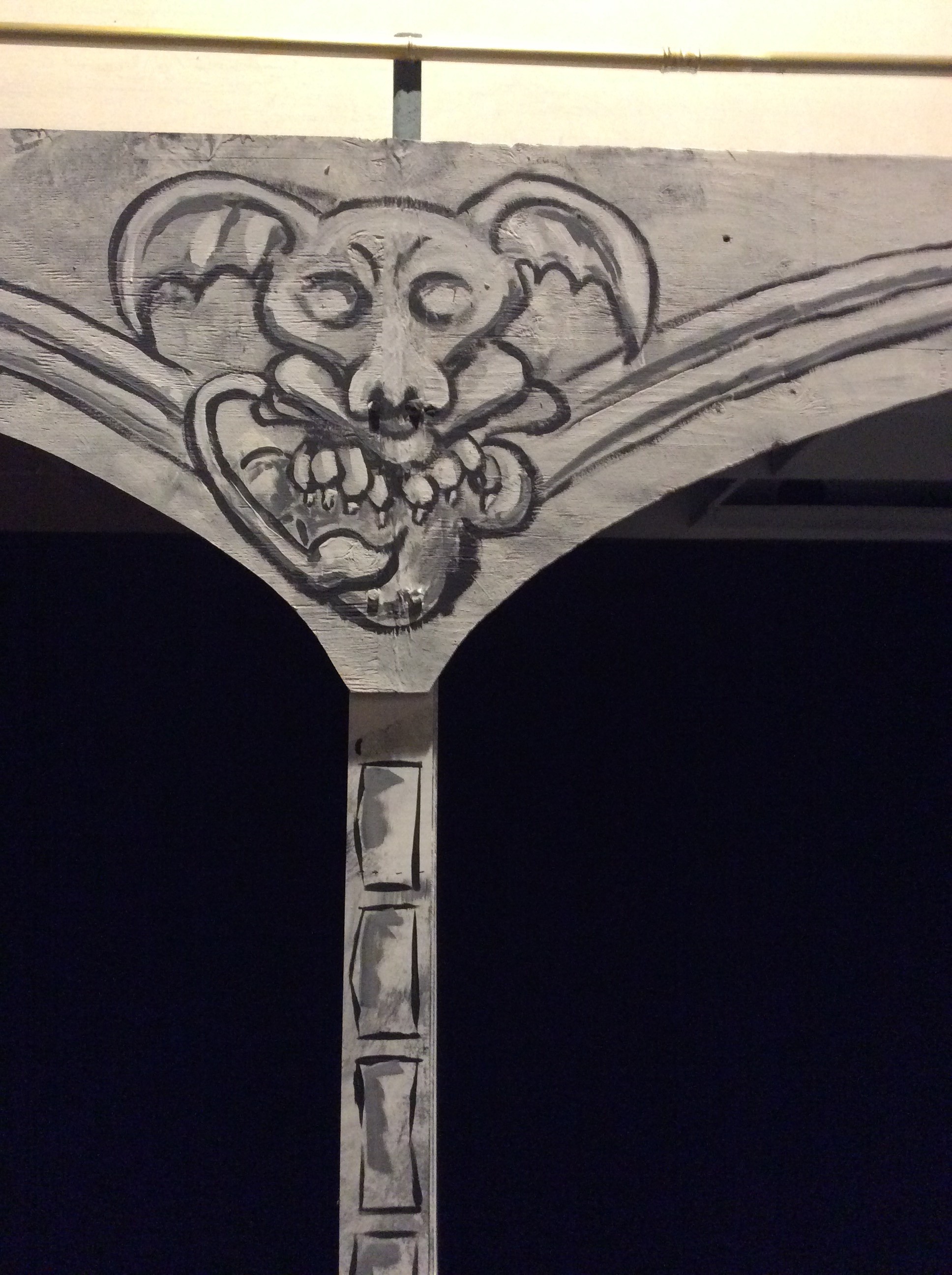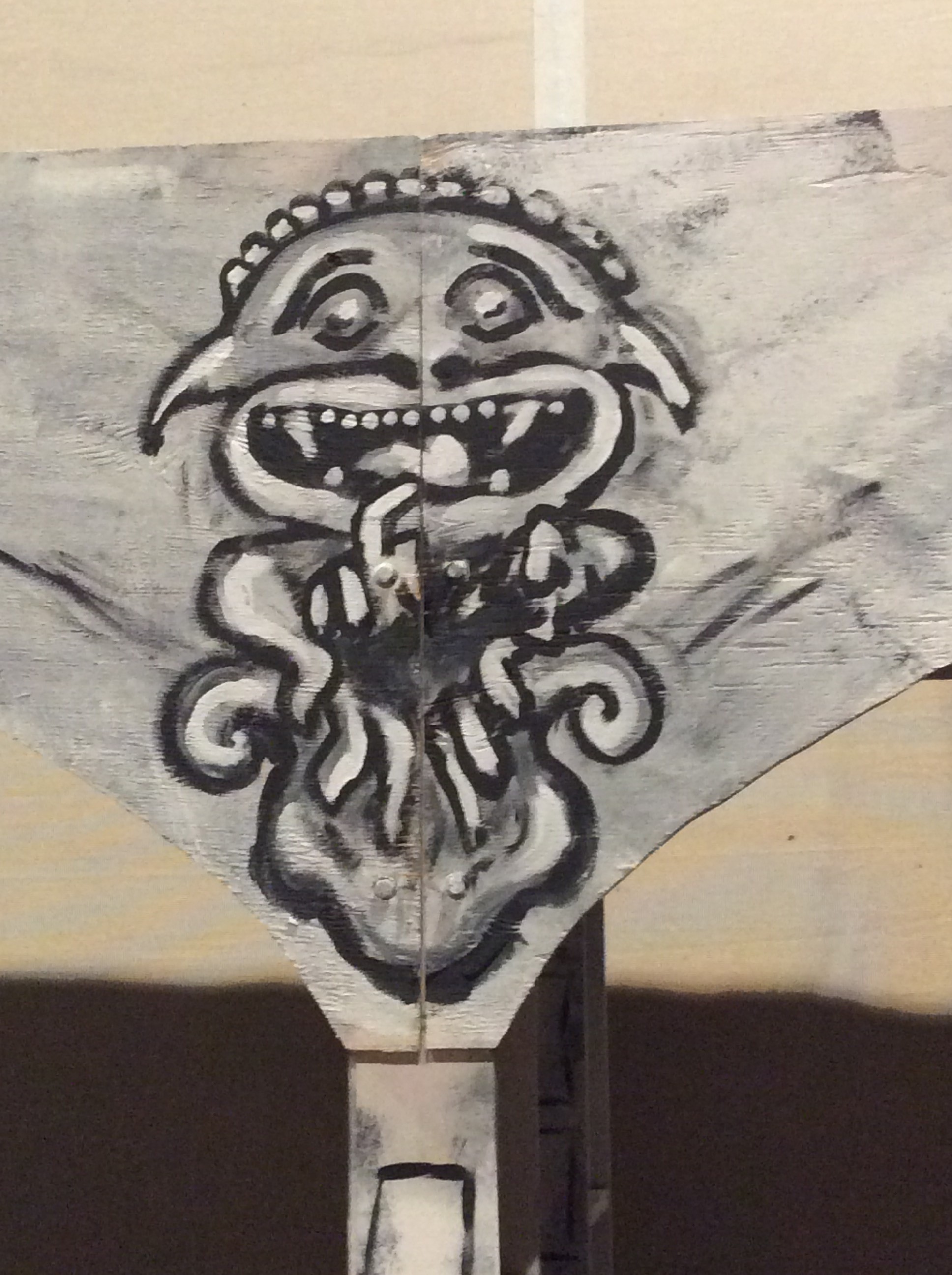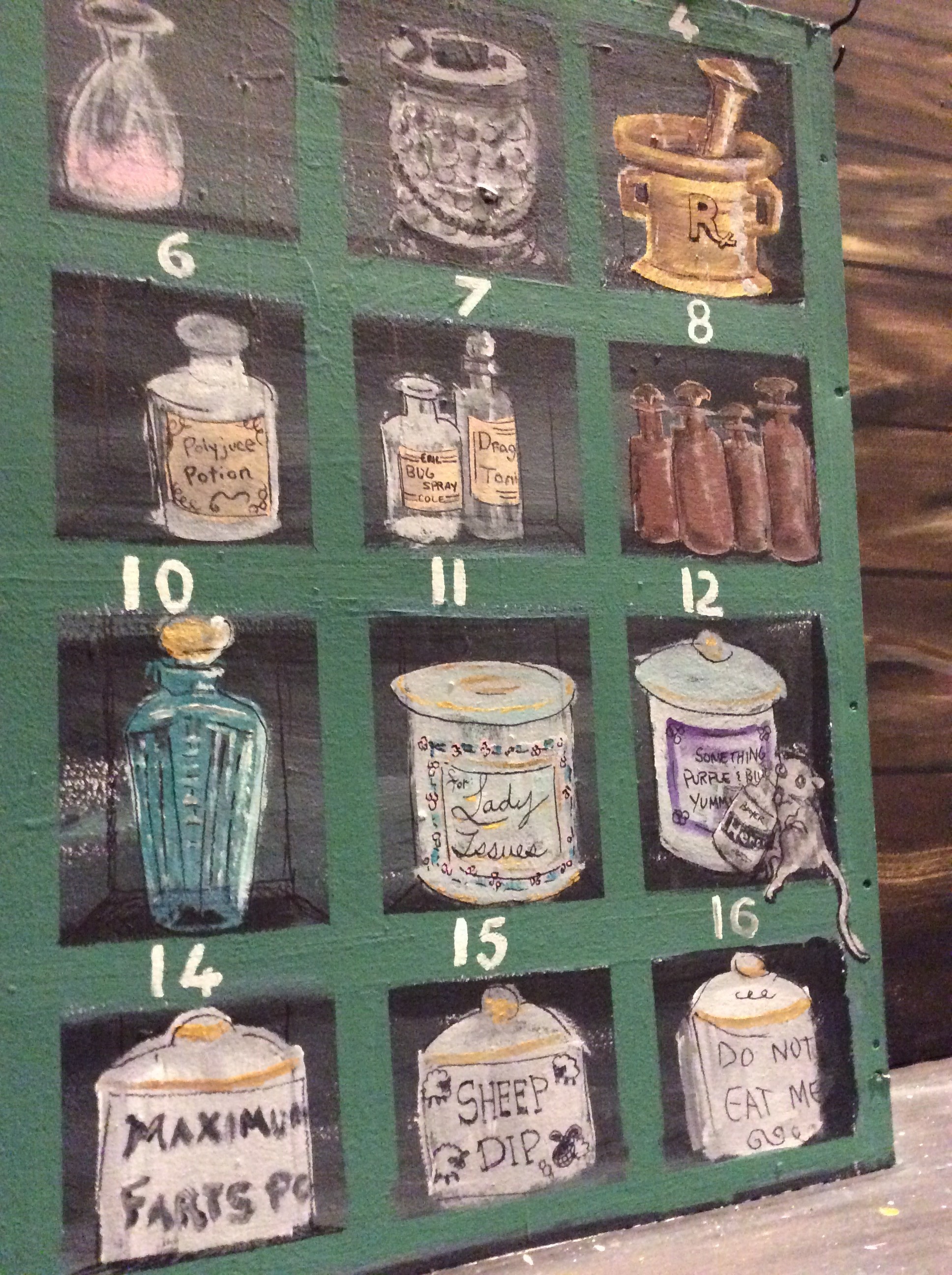 For Best Little Whorehouse in Texas on the mainstage, I painted a horseshoe and a portrait of the Sheriff for his office. The armadillo was painted for fun and the cast backstage: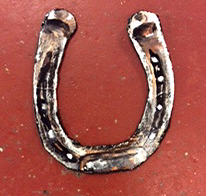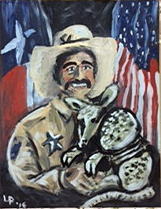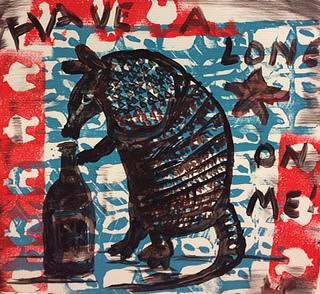 I drew and painted the Greyhound logo and lettering from photos. This was for The Warner Theatre's musical production of "All Shook Up."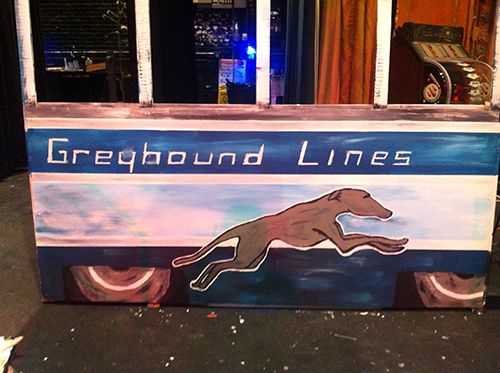 Below are set pieces for Rock of Ages
STUDIO THEATRE SET PIECES:
Bug 2022:
Set pieces for Ken Ludwig's The Games Afoot (Holmes for the Holidays):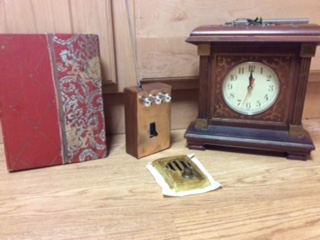 I painted an Alfred Hitchcock plaque, the wall decor and bed headrest for the hotel scene in 39 Steps: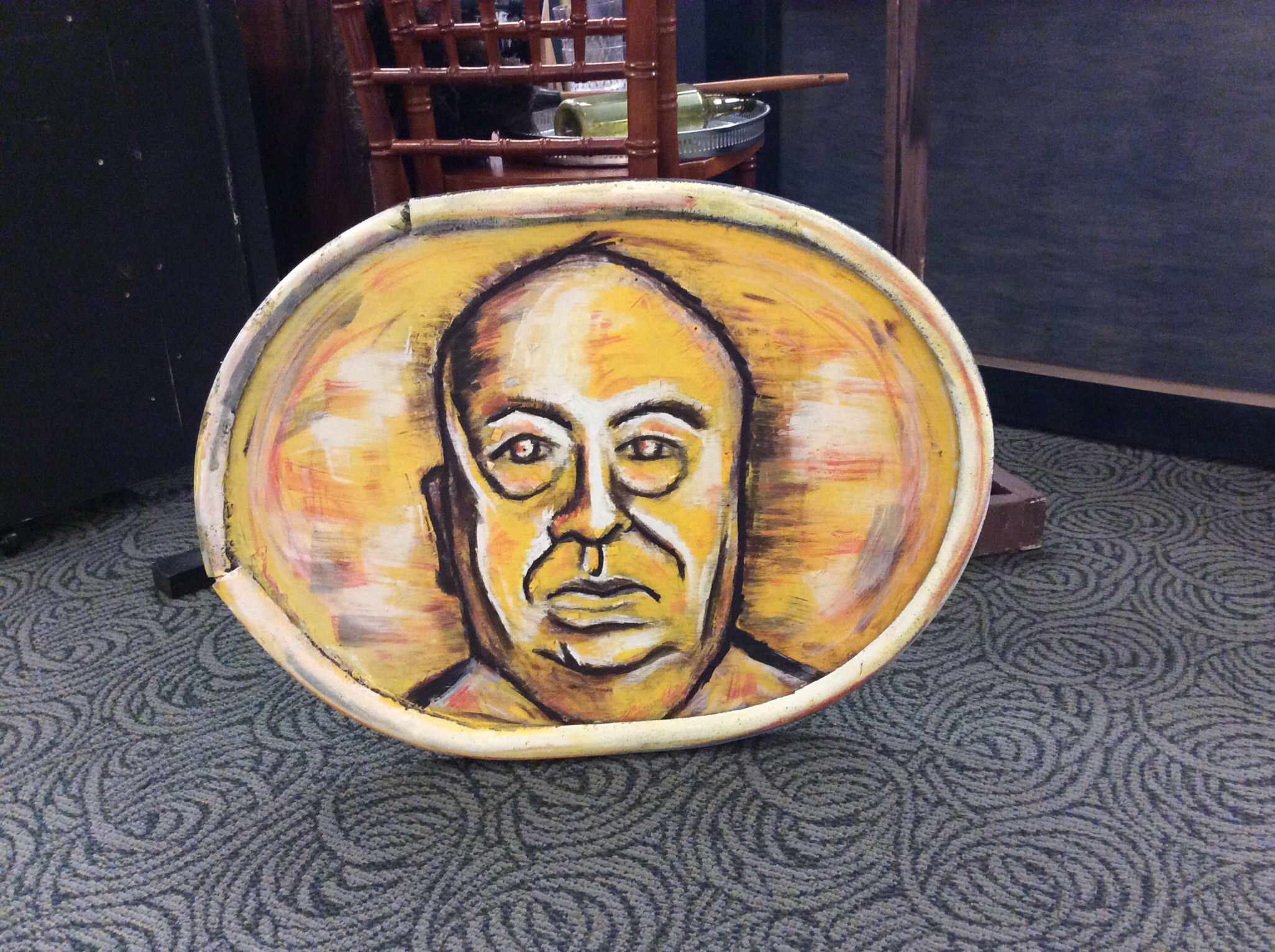 A peep show booth painted for Warner Theatre Performance Lab's production of the musical Dogfight: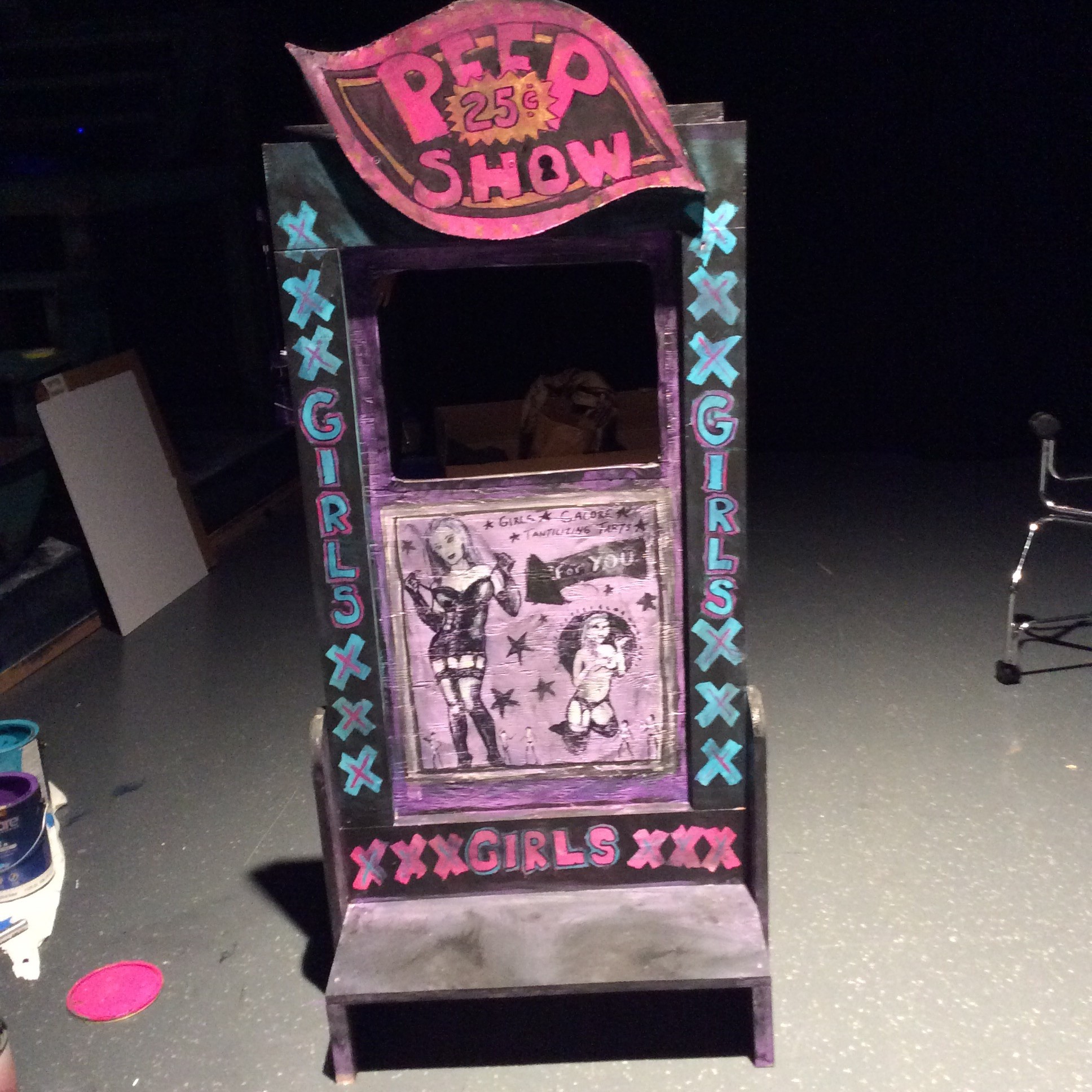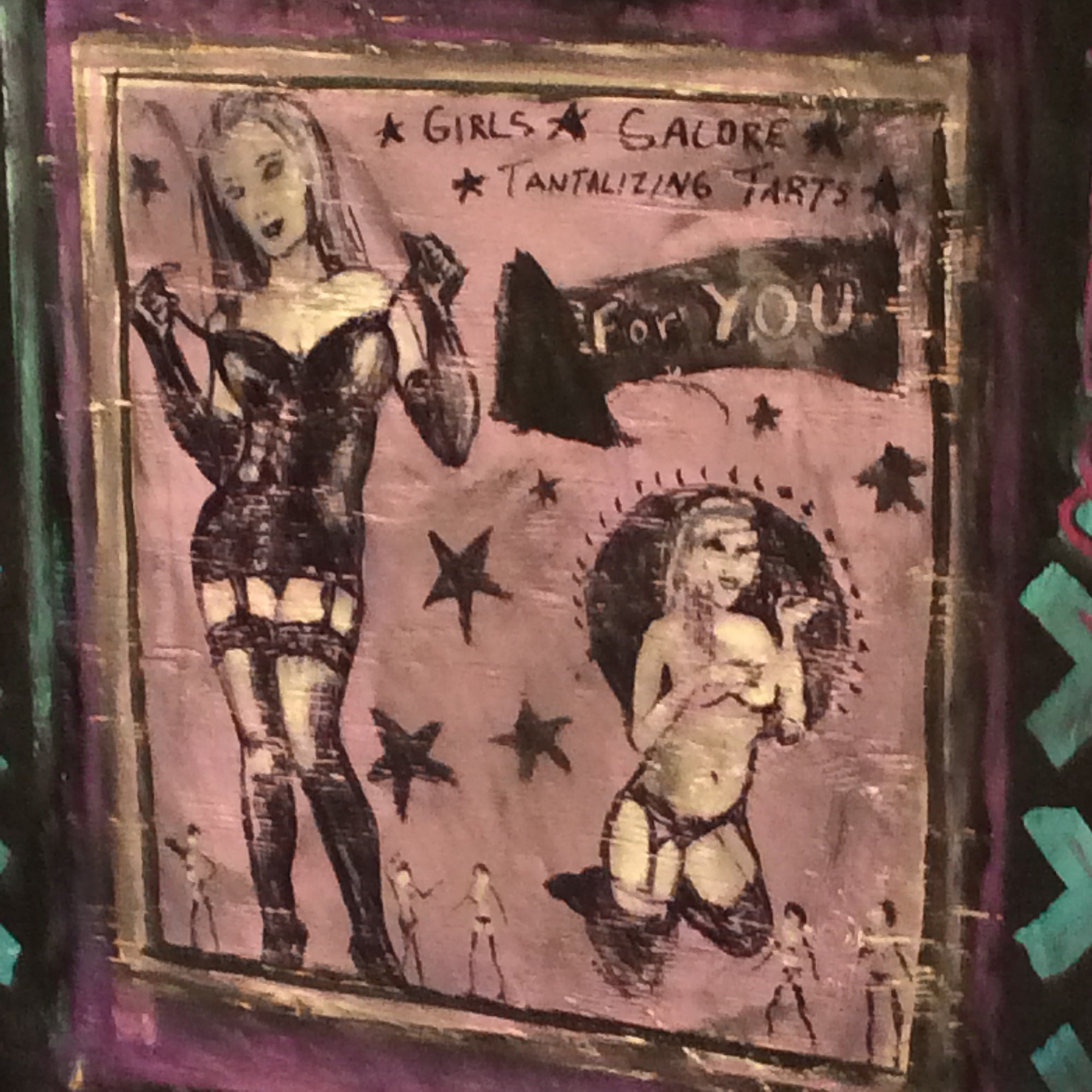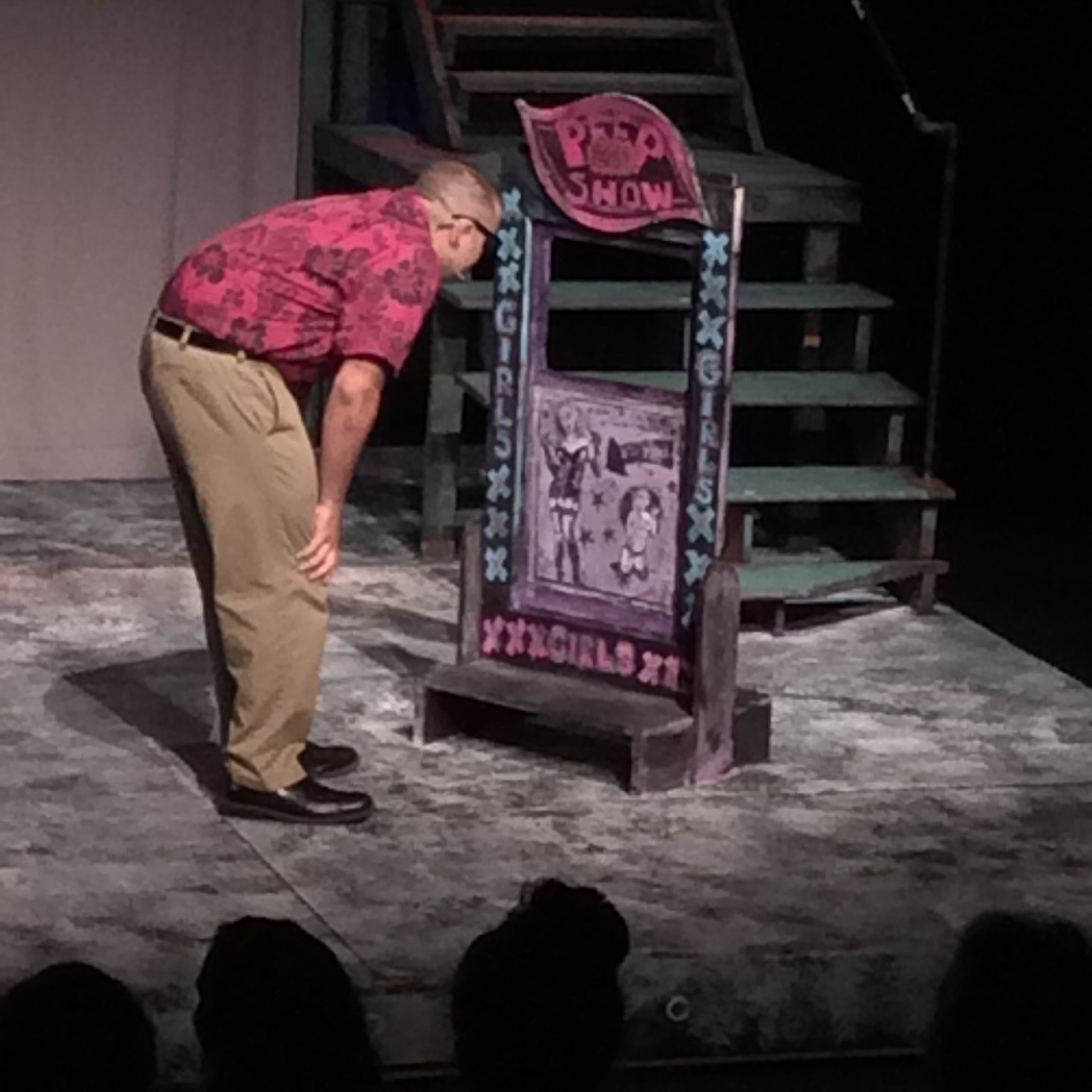 This same set piece above was repurposed into a carnival game for another Performance Lab production, "Charlotte's Web." I came up with the decorative part of the ball toss game.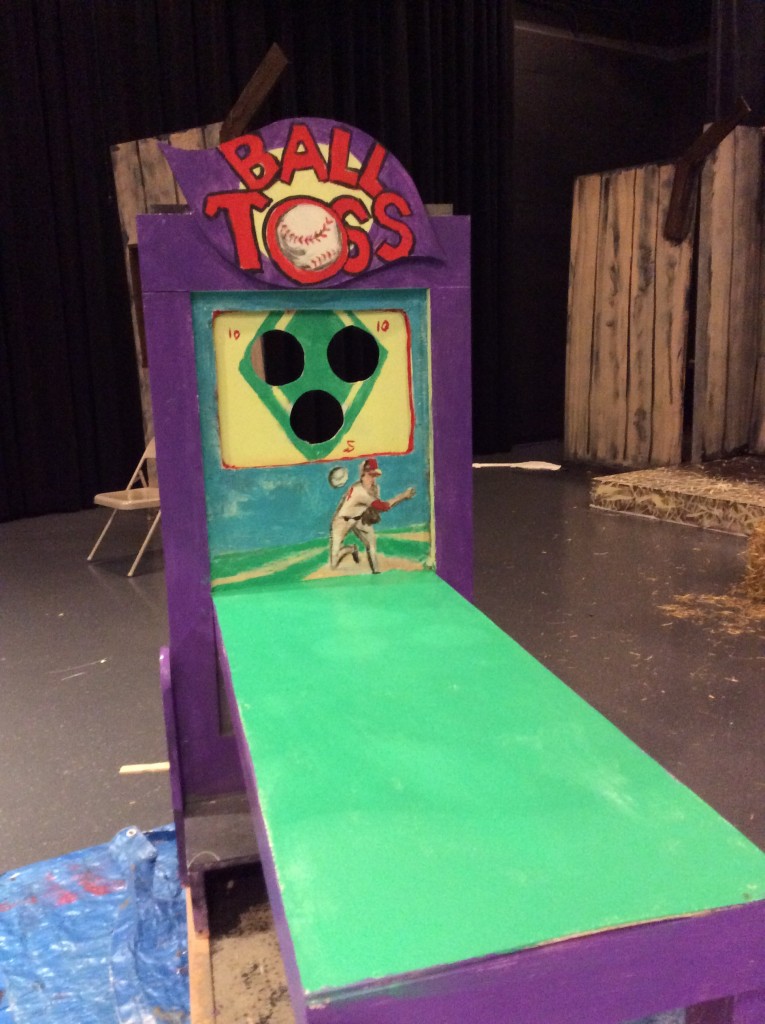 Platforms painted to look like straw for "Charlotte's Web"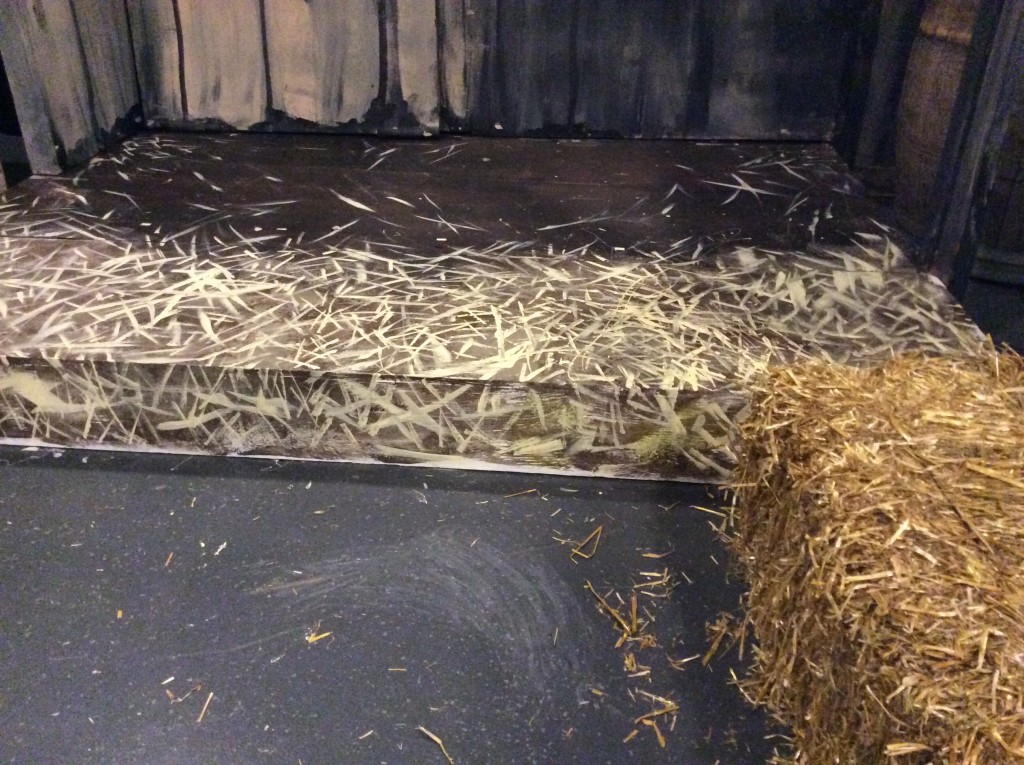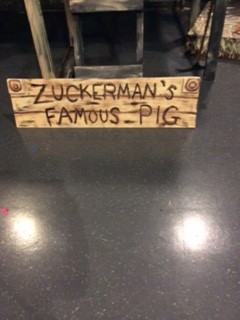 Beauty & the Beast (WCAE), "stain glass" windows of knights:

1930's Kitchen floor, Wait Until Dark 2019:
Brick Wall done with a modified roller cover.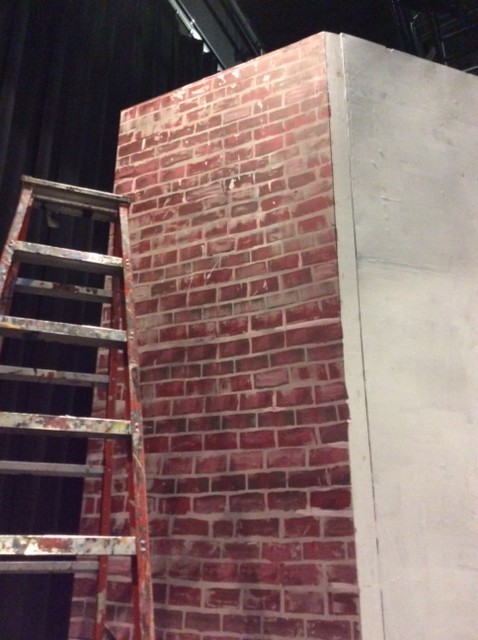 Wooden train wall for "Assassins"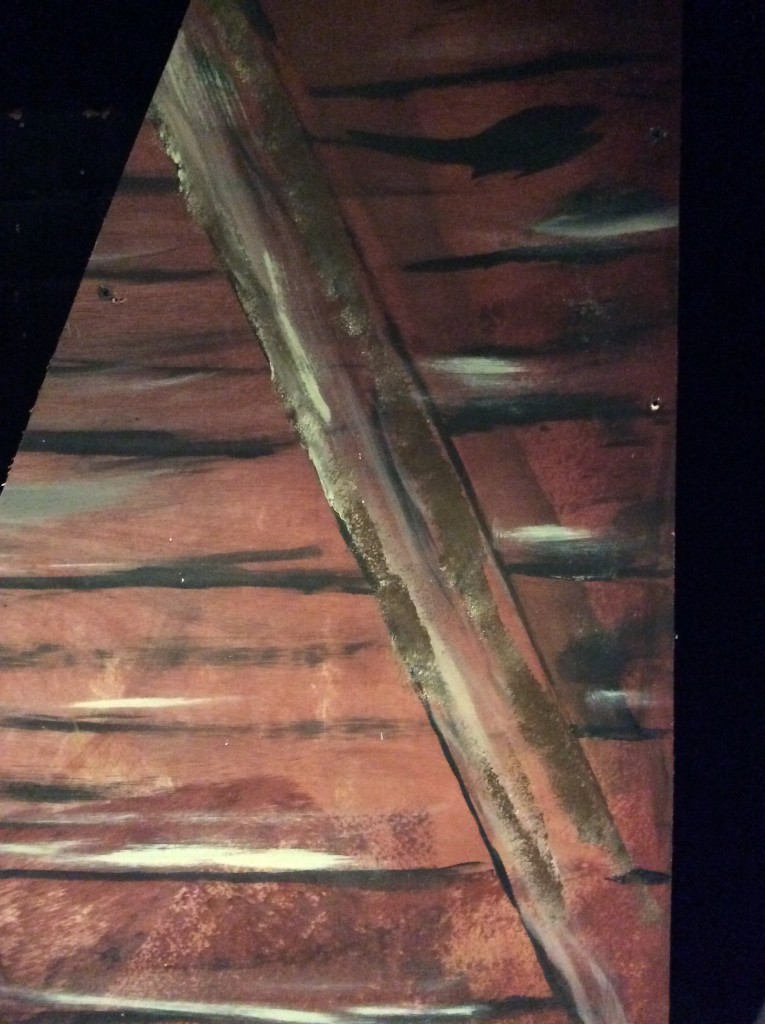 A wood box painted to look like…wood. Gets used a lot…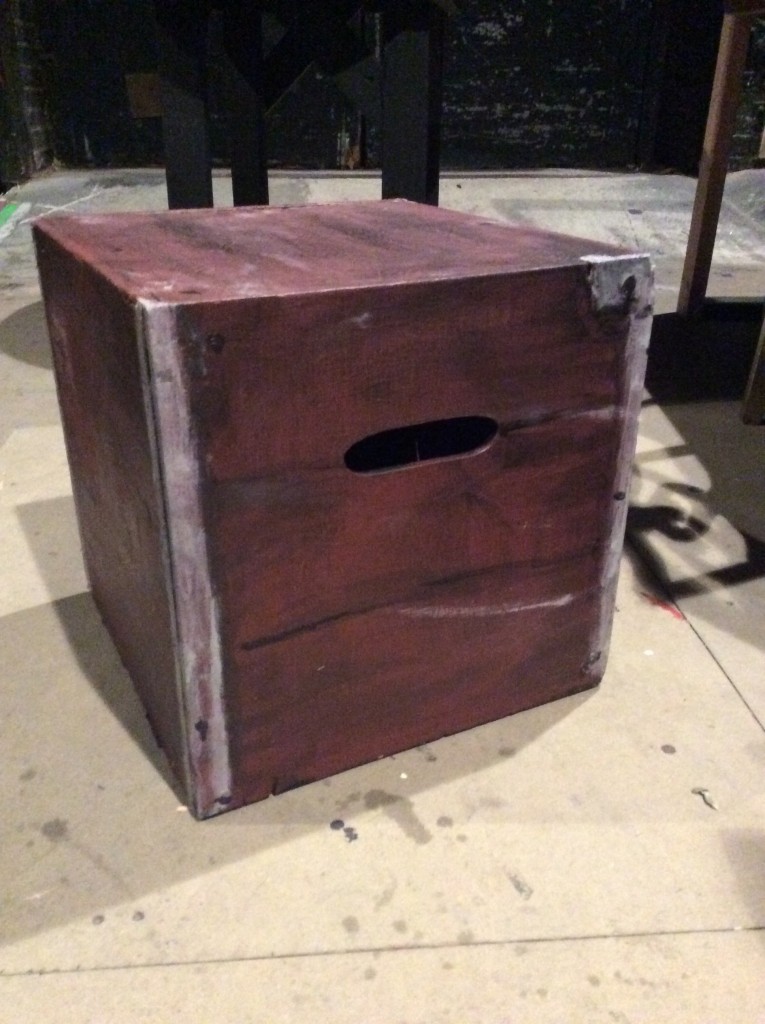 …and later one of these boxes was turned into a "stack of newspaper table" for the studio production of American Idiot: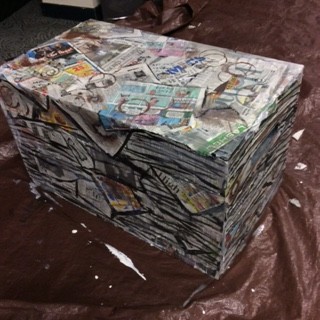 Two flats of trees on "John's Hill" in northern England for Calendar Girls.
——————————————————-
The image below shows a walnut tree painted in a residential bathroom for a private client:
Little critters along the woodwork in my bathroom. These are not stenciled,  but hand-drawn:
———————————————————–
Practice…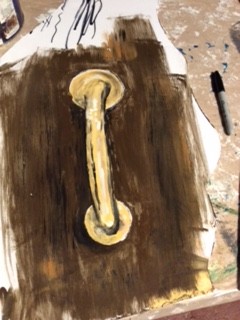 ~~~~~~~~~~~~~~~~~~~~~~~~~~~~~~~~~~~~~
Below is an example of my early work. Hand-painted penguins on cardboard for a Penguin Books window display promotion at Encore Books: