Drawing in the digital form…yes, with a mouse. Someday I will get a pen…maybe. Below are examples of critters and such from my imagination. Some have been incorporated into logos or cartoons and have been printed on magnets, CDs, cards or posted online.
This alien at logo audition was created in Adobe Illustrator: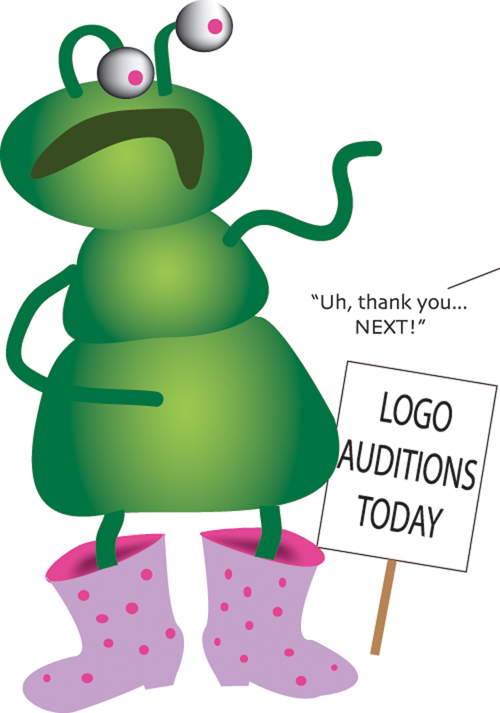 This Skunk was drawn using a mouse and Macromedia Freehand software: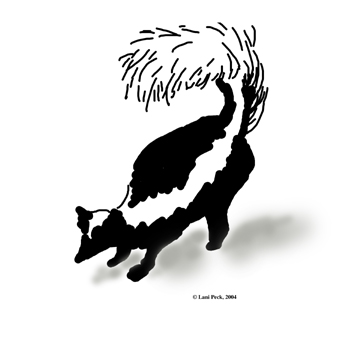 Gefilte Fish Chronicles was a musical I performed in. I created an unofficial logo in Adobe Illustrator for cast and crew members that I had printed on magnets: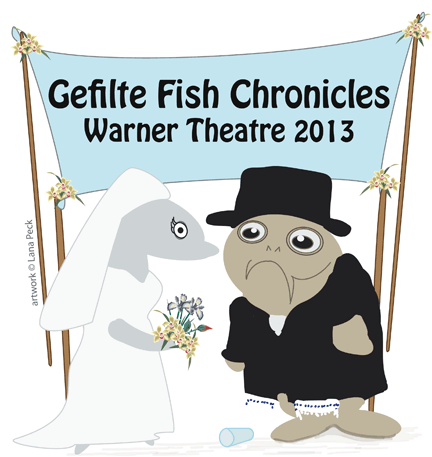 Snail created in Illustrator for a t-shirt: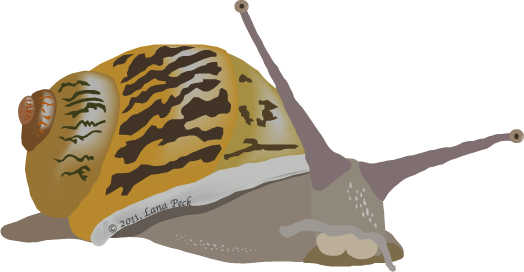 This GlumPuppet black/white image below is a t-shirt design for a musical project I co-created: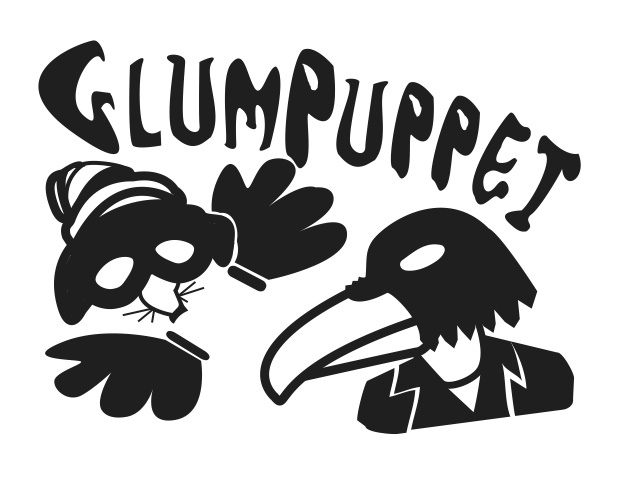 The snowman was created in Illustrator to use as a background for an ad in the NW CT Arts Council's print calendar: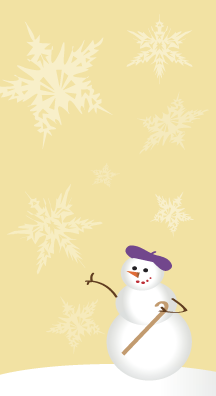 Digital drawing using a trackpad:
Below is a blind-contour self-portrait drawn freehand: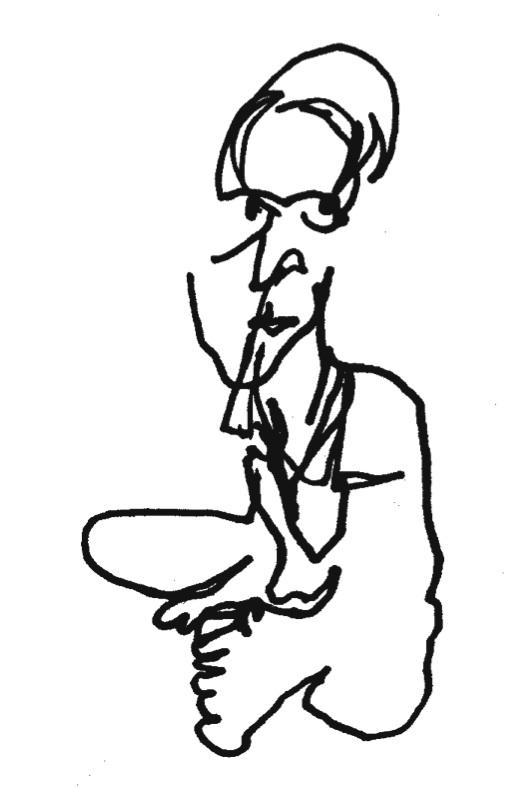 The toddler with crayon was created in Freehand as a logo and printed as part of a letterhead, envelope, business card package project: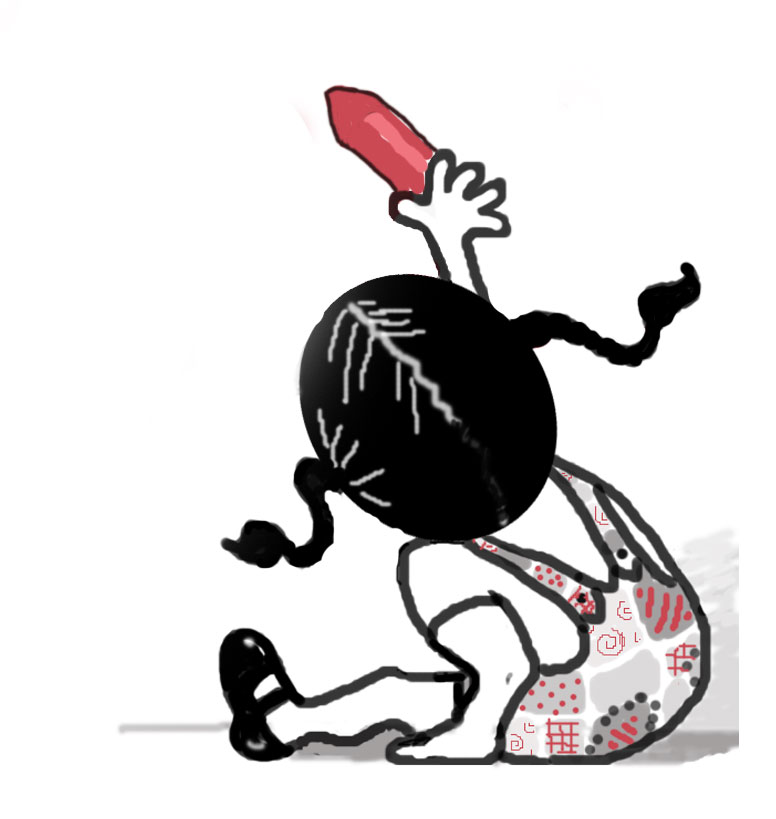 Here, I've taken the toddler and used her for a personal business card (when I went by "Lani"):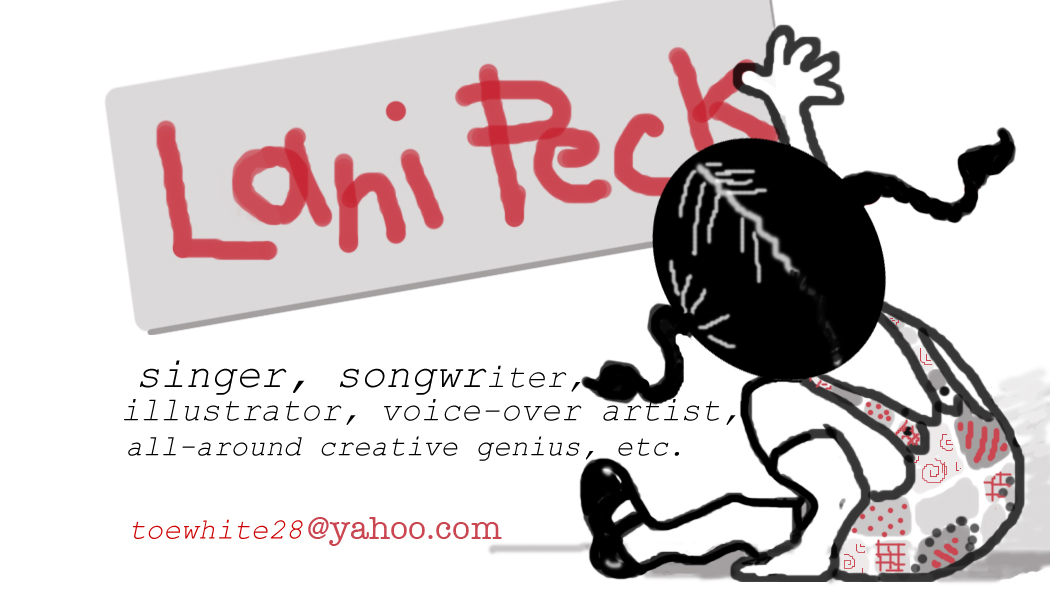 I was invited by a web comic artist to submit a cartoon as a guest artist for the comic "Beware the Slumpy." The red and blue birds are the main characters of the comic: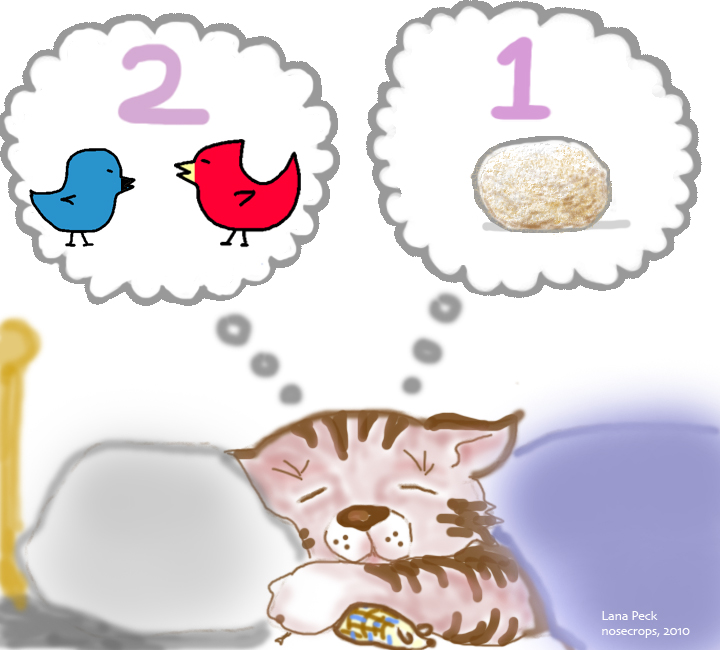 Pet Pool was painted in acrylic paint on tile (6″x6″) for inclusion in an exhibit at Artwell Gallery. I later scanned in the painting in Adobe Photoshop and incorporated it for the No Stress Band logo:
Here is the logo I created in Illustrator based on the above painting. This was used on postcards, business cards and t-shirts: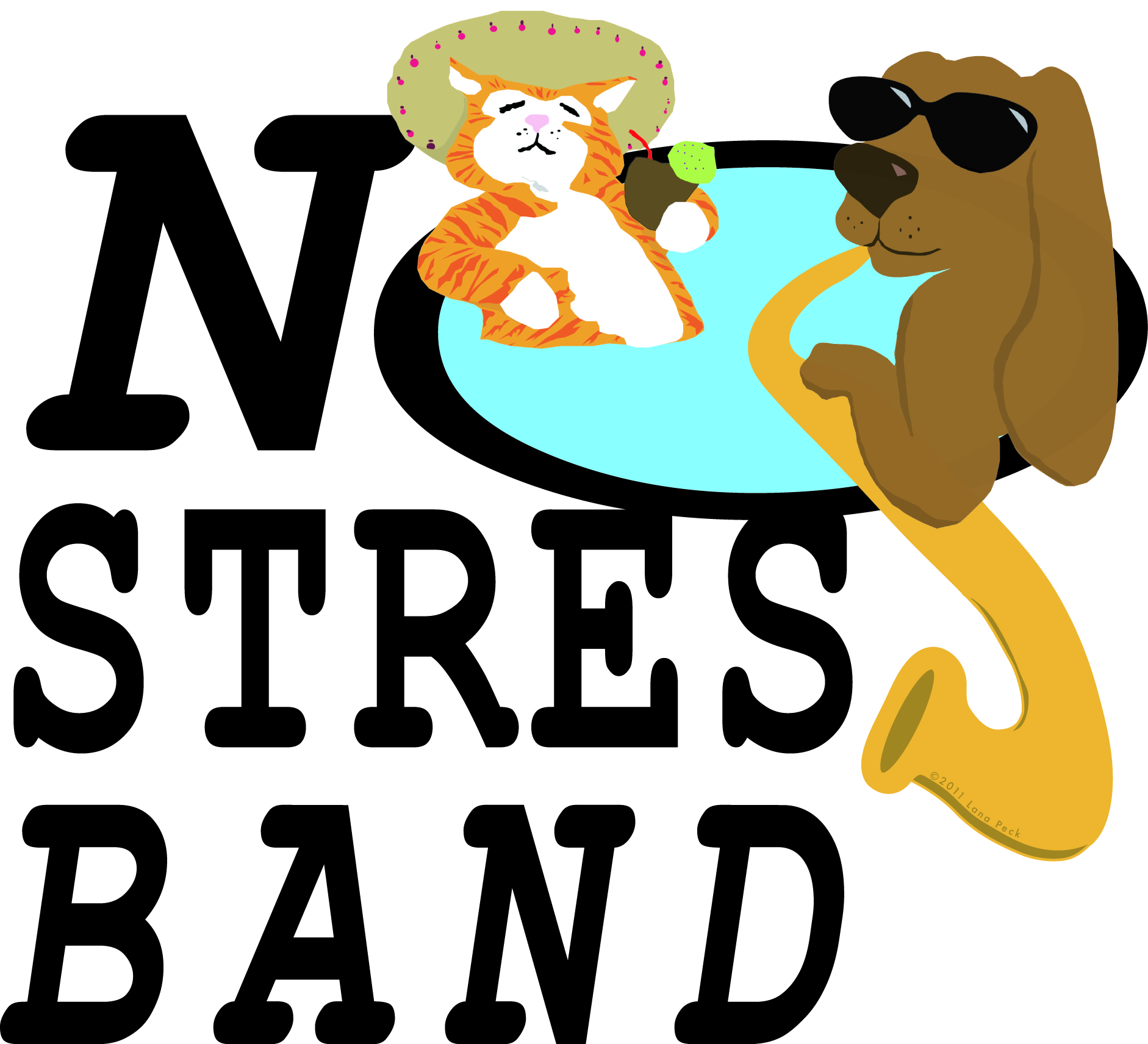 A study for a logo for an '80's cover band I was in was drawn freehand and trace into Illustrator: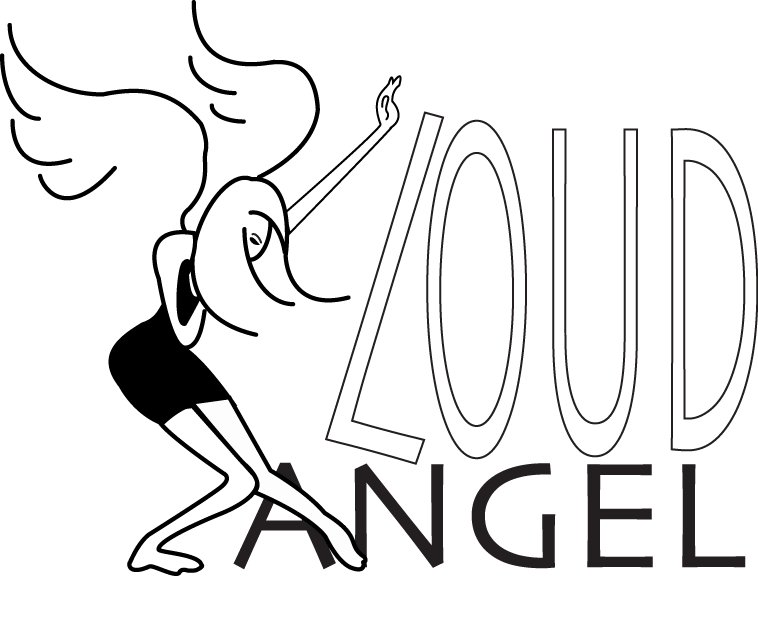 The butterfly image below was chosen for the cover of the CT Songwriter's Association's compilation CD "Share the Journey." I painted a single butterfly wing using acrylic paint, scanned it and created the butterflies using layers in Photoshop: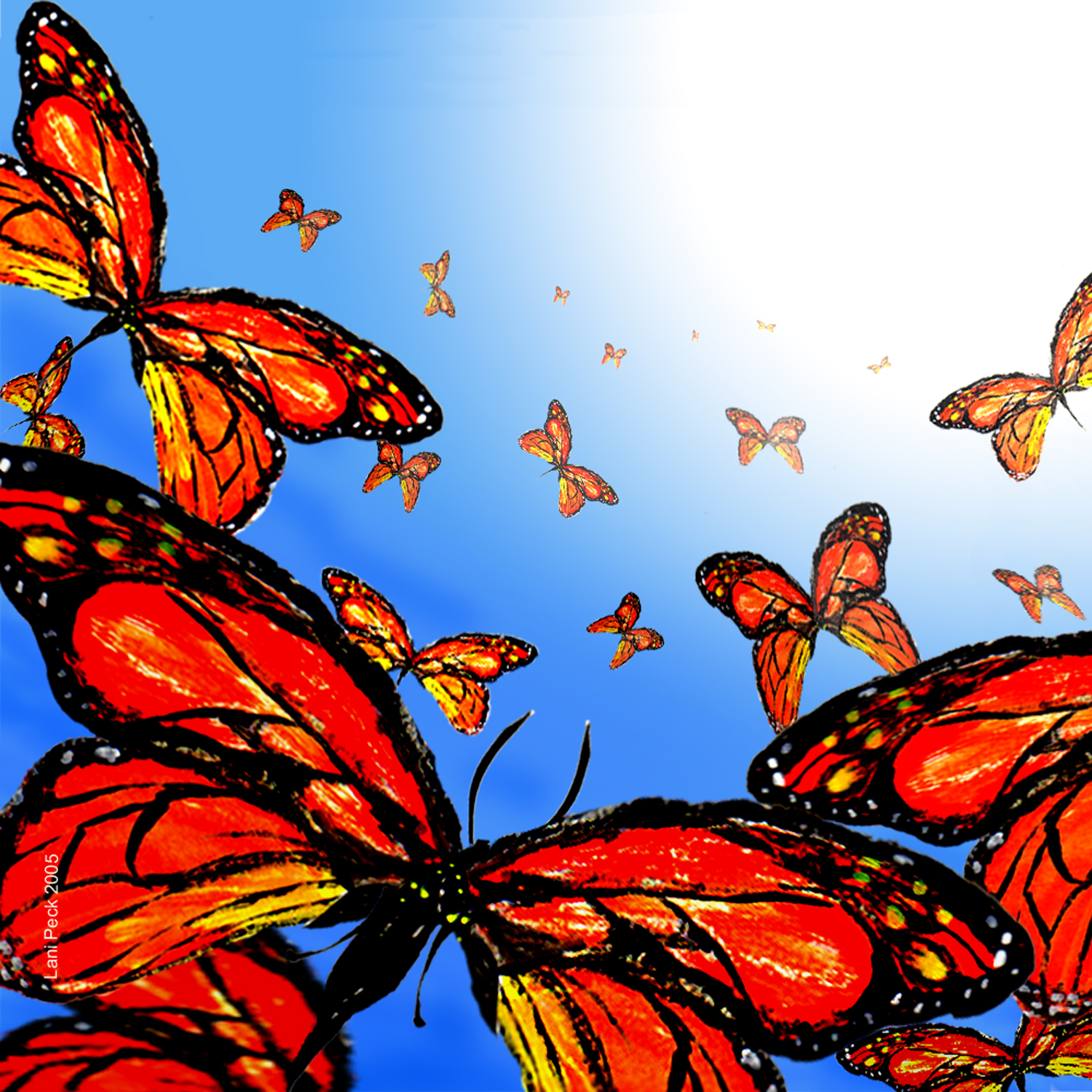 Here is the original painted studies I started with:

Below is a digital "thumbnail" for my other website (LanaPeckMusic.com) as a button for an original Harry Potter song.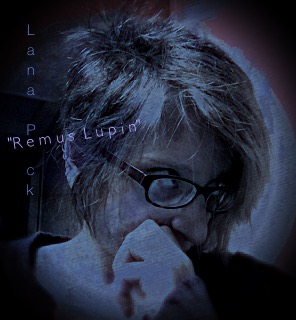 For the design below, I created the man with megaphone in Illustrator (adding in Arts Council logo) and laid out the text in Adobe InDesign. This was printed on business cards and posted in the NW CT Arts Council's weekly E-blasts: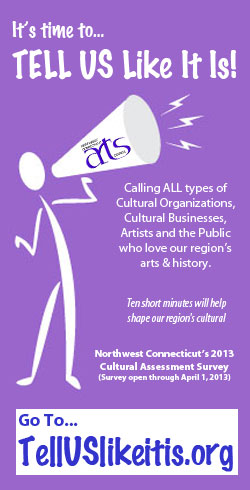 For "Transform" I created a butterfly morphing from the "T." This is a mock-up sample based on what a client had in mind for her new business logo:

A template for a musical theater poster: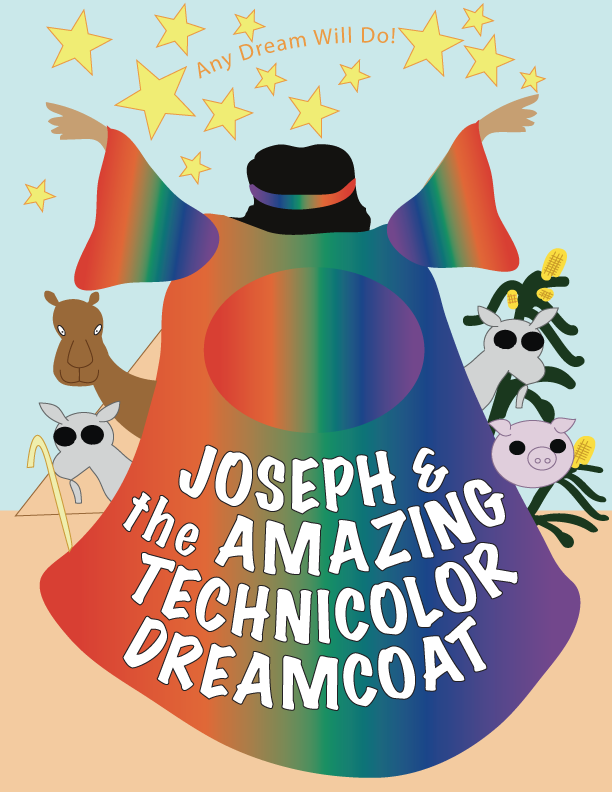 Below is my contribution to the "50/50" Digital art show at Artwell in Torrington (2007). Participants were given the same black and white image (a closeup of a white picket fence) and could use Photoshop to create a new piece. I call this one "SmudgeMouth!"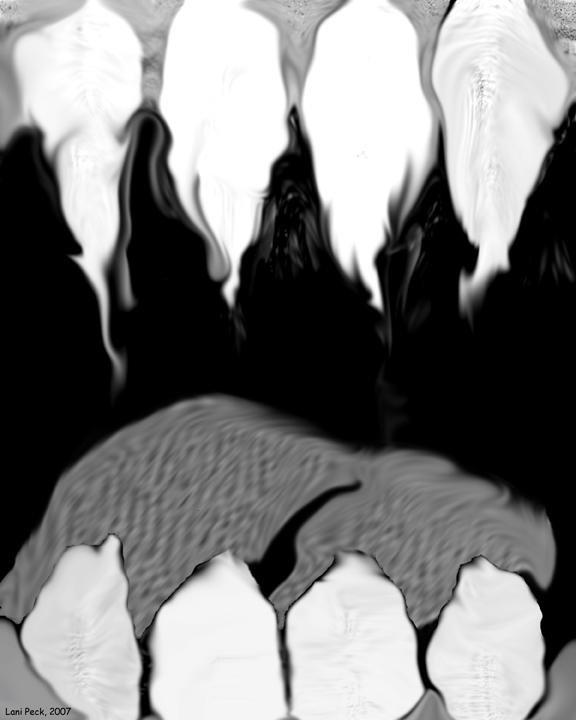 An ad for an imaginary raspberry-flavored beer (no, I'm not a beer drinker) for a college design class. We created the labels in Illustrator, printed and attached them to a bottle, photographed it, and then used the image for our ad.Concept and copy were also mine. That's actually my instructor, if I recall correctly…the man, not the dog.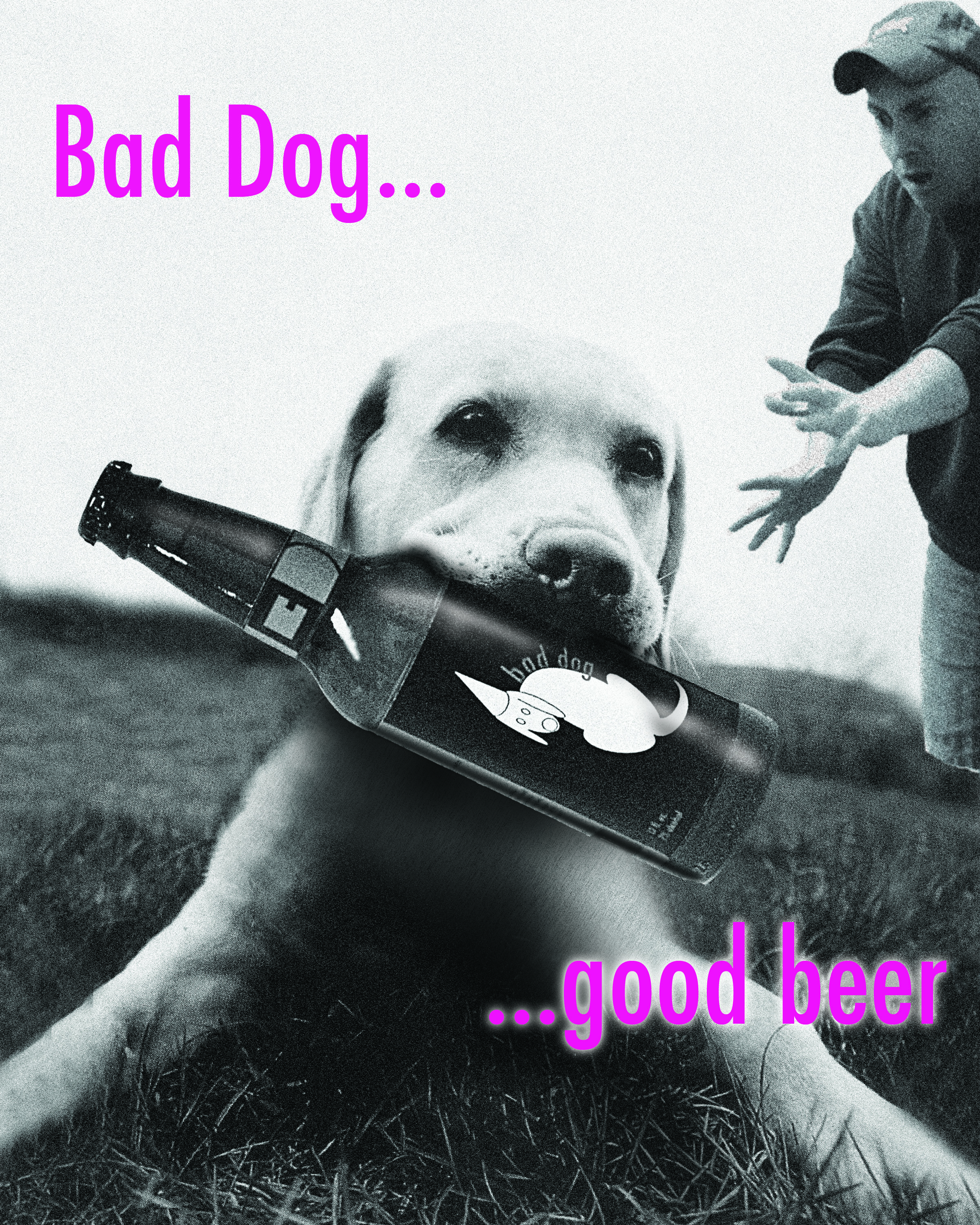 Playing around in Freehand