Below are some items I created for personal use/enjoyment, and also some commissioned pieces.
This owl painting was commissioned by a friend to be given as a gift: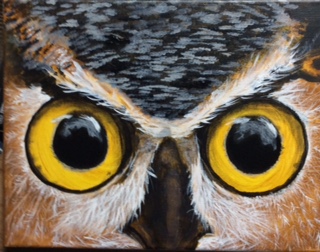 These are mixed media (acrylic and wax/ink rubbing):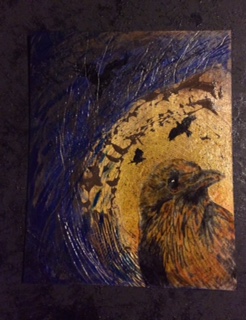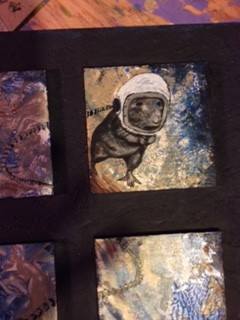 By popular request, more of the little mouse fella: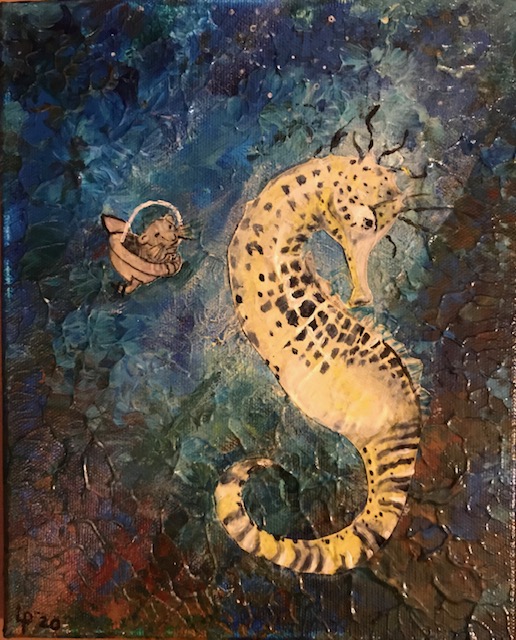 Fan card for Neil Finn of Crowded House (F U Robert is an inside joke):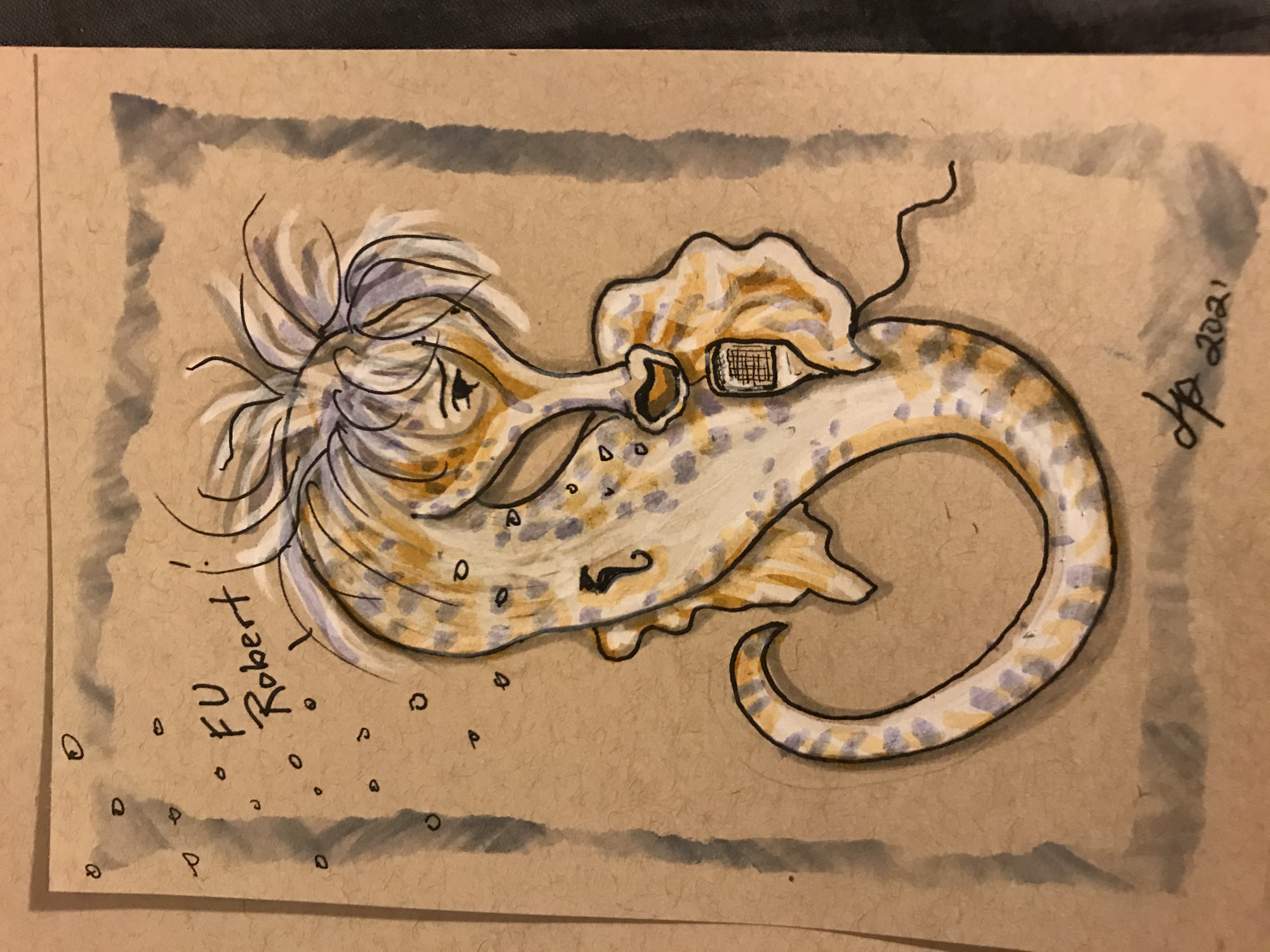 And every good "Crowdie" needs a fan t-shirt. This one incorporates images from Crowded House's Nick Seymour (aka Scrotum) and my own ideas:
Highland cows painted for a friend: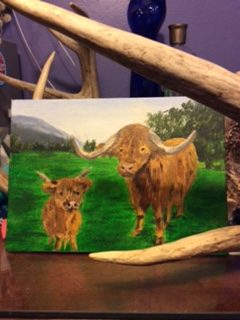 Nutmeg Junction radio show custom painting of performers (including me):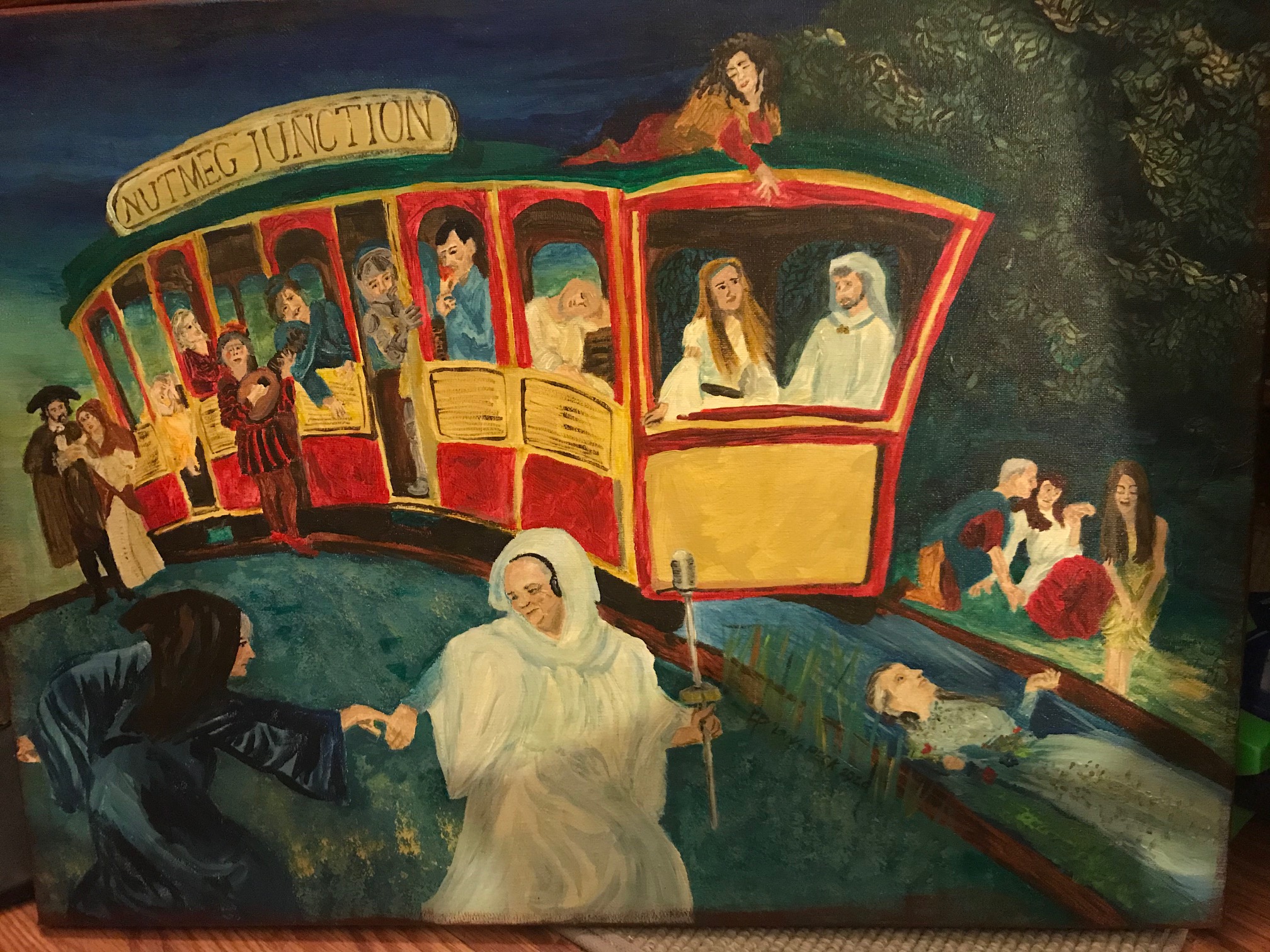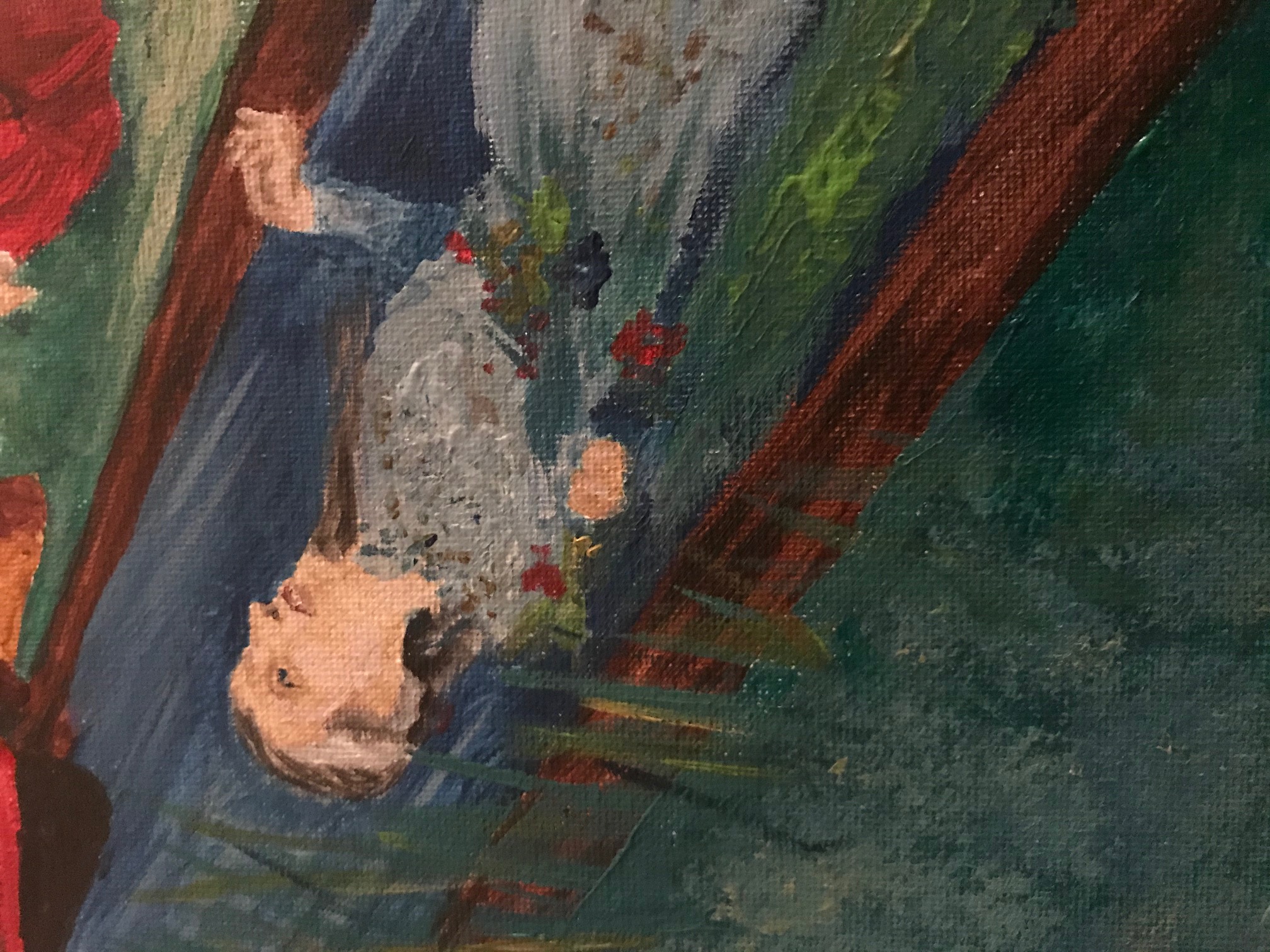 Victorian era inspired ad:

Saw this amazing 3D snake drawing on FaceBook and wanted to copy it to learn what I was doing:
Below is a puppy I painted for a local fundraising event in 2019. It was sold at auction ($375?):
Wanted to try out spray painting a solar system like I'd seen on YouTube videos. Also, being a Firefly fan, I had to include the ship…oh, yes, and Harry Potter is there on his broom too: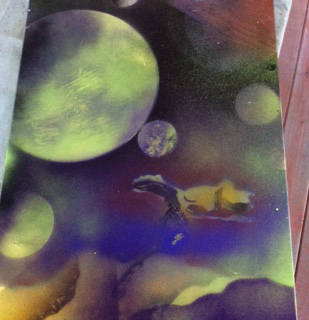 What to do when your new old car came with a busted bumper cover: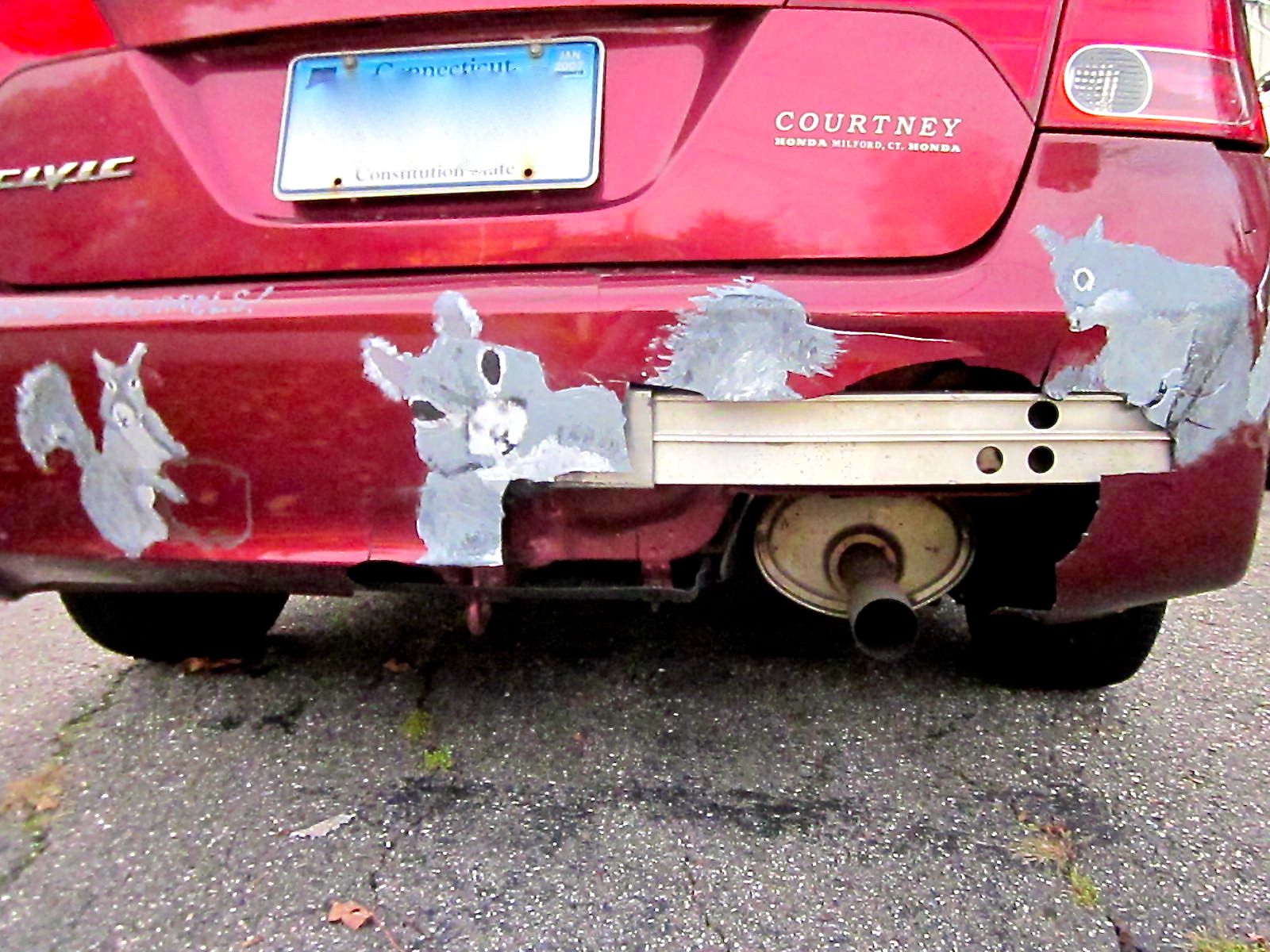 "stained glass" of none other than Nosecrops: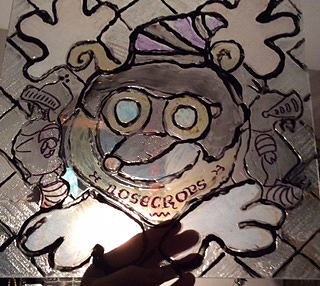 My Friend holding a gift I made her that is Nosecrops (my invented alter ego) cosplaying a character from the cult series Firefly.