Below are some items I created for personal use/enjoyment.
Saw this amazing 3D snake drawing on FaceBook and wanted to copy it to learn what I was doing:
Wanted to try out spray painting a solar system like I'd seen on YouTube videos. Also, being a Firefly fan, I had to include the ship…oh, yes, and Harry Potter is there on his broom too: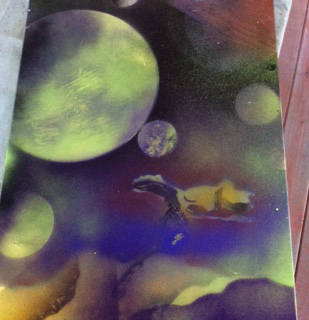 What to do when your new old car came with a busted bumper cover: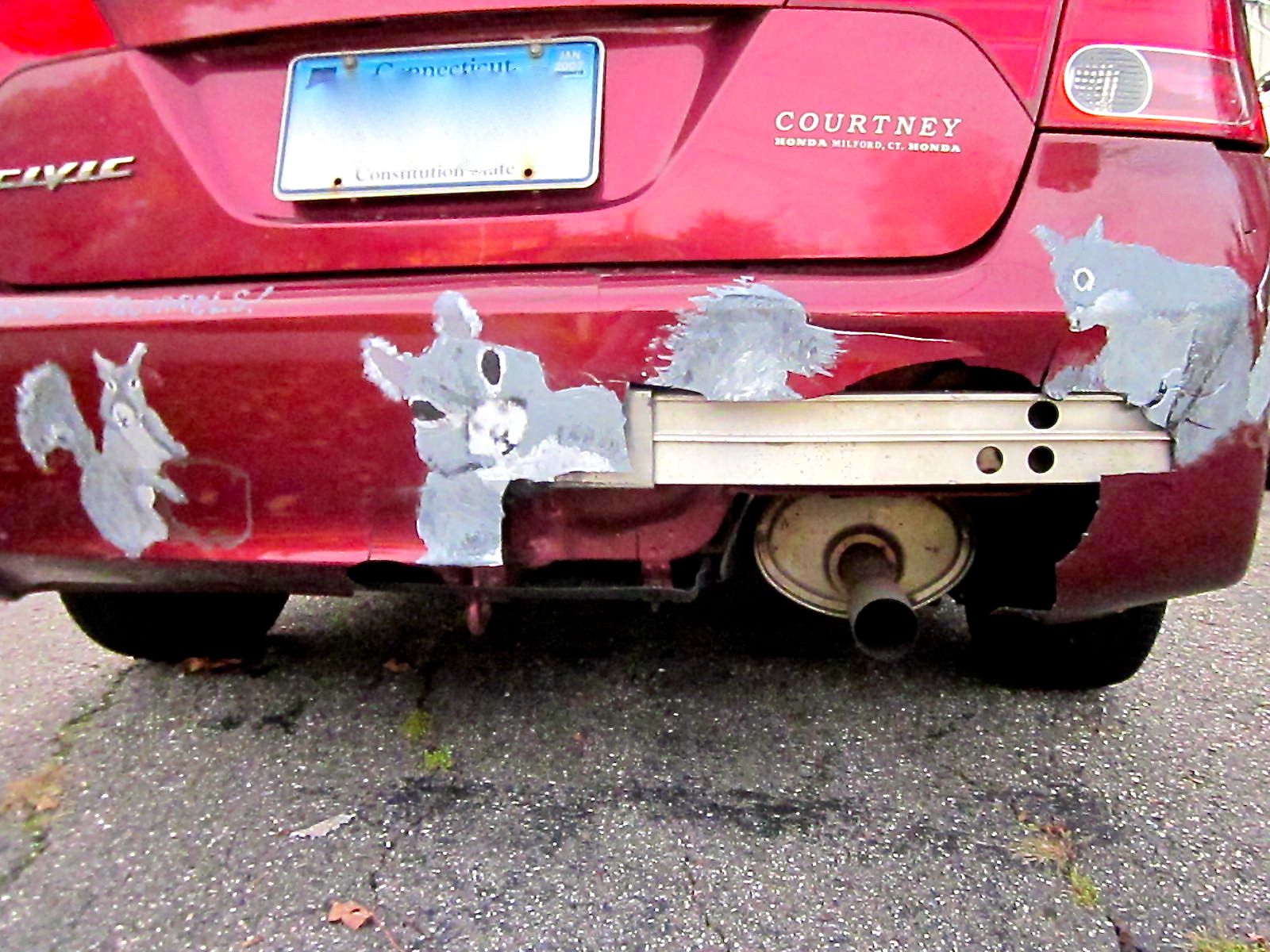 "stained glass" of none other than Nosecrops: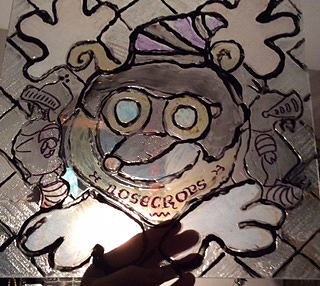 My Friend holding a gift I made her that is Nosecrops (my invented alter ego) cosplaying a character from the cult series Firefly.