Tables for sale
hand-painted tables from Warner Stage Company's 2023 production of Murder on the Orient Express. Available after November 19. Email info@nosecrops.com for more information:
Table "Short Lotus Flower":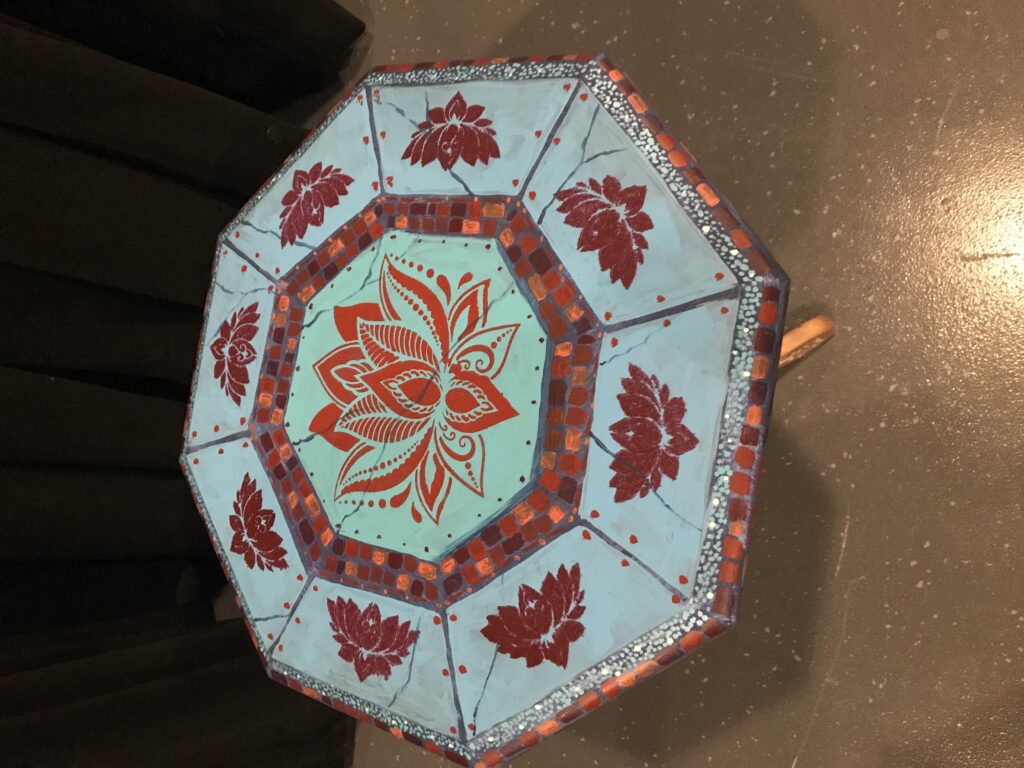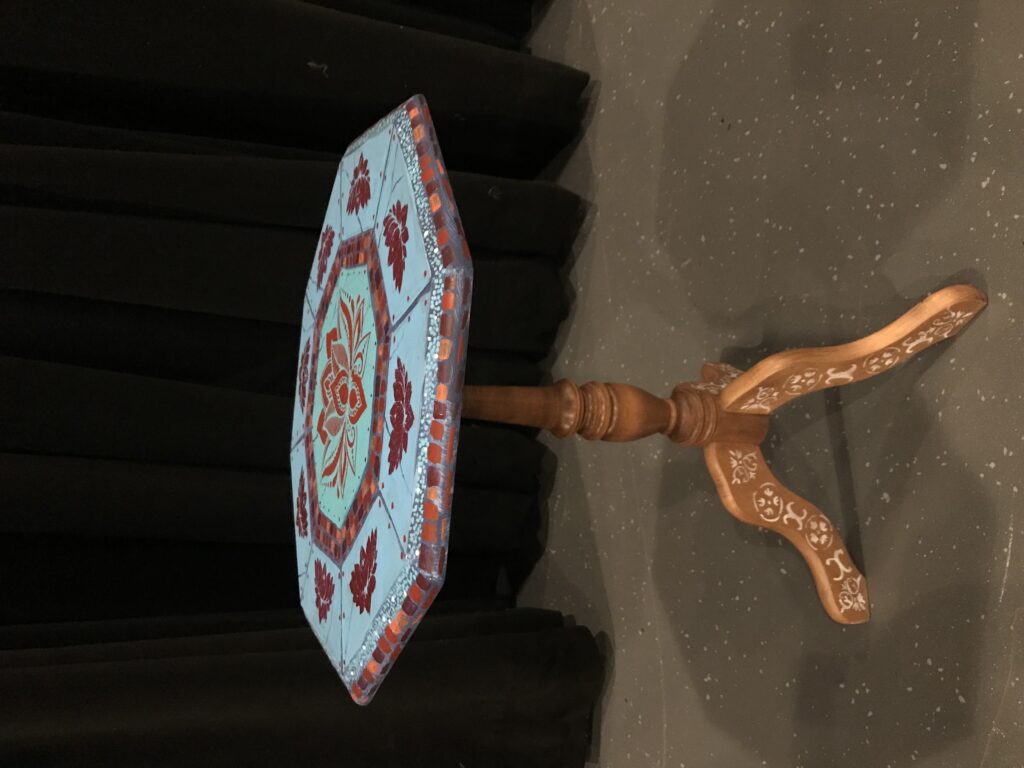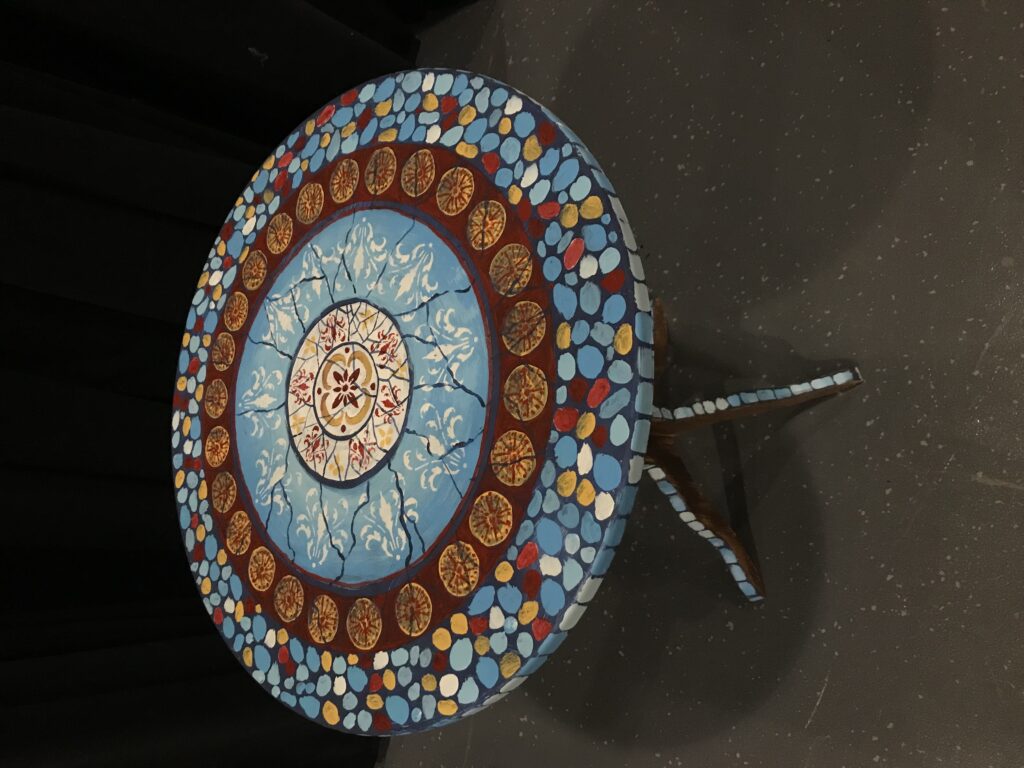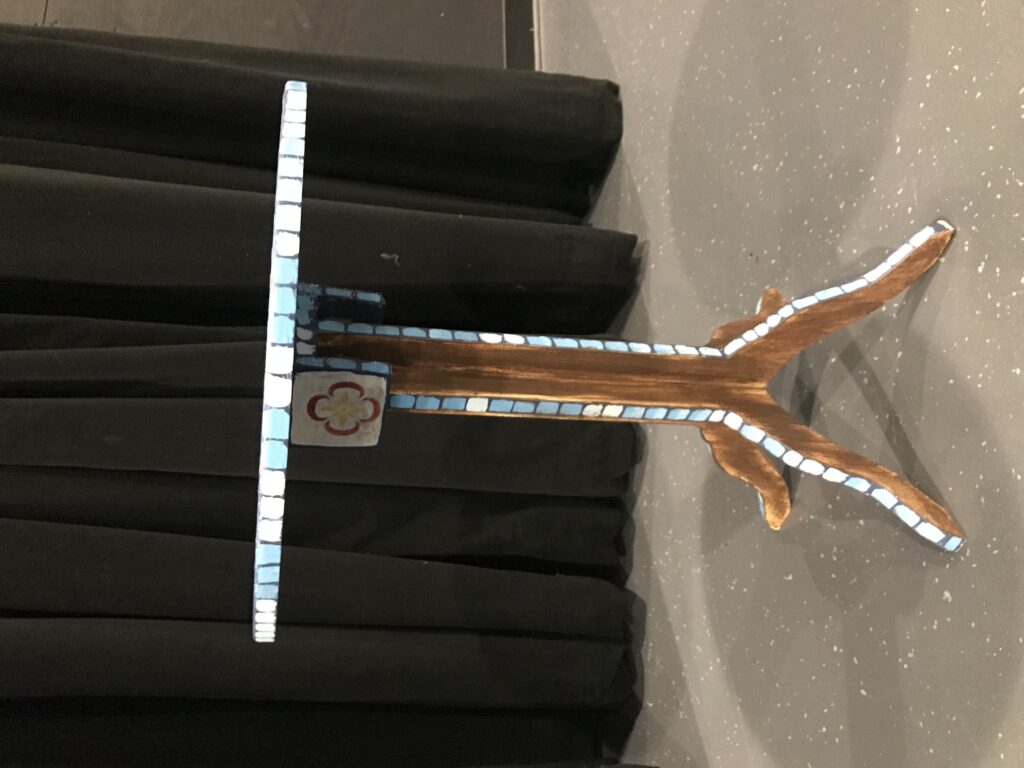 "Tick Tack Toe"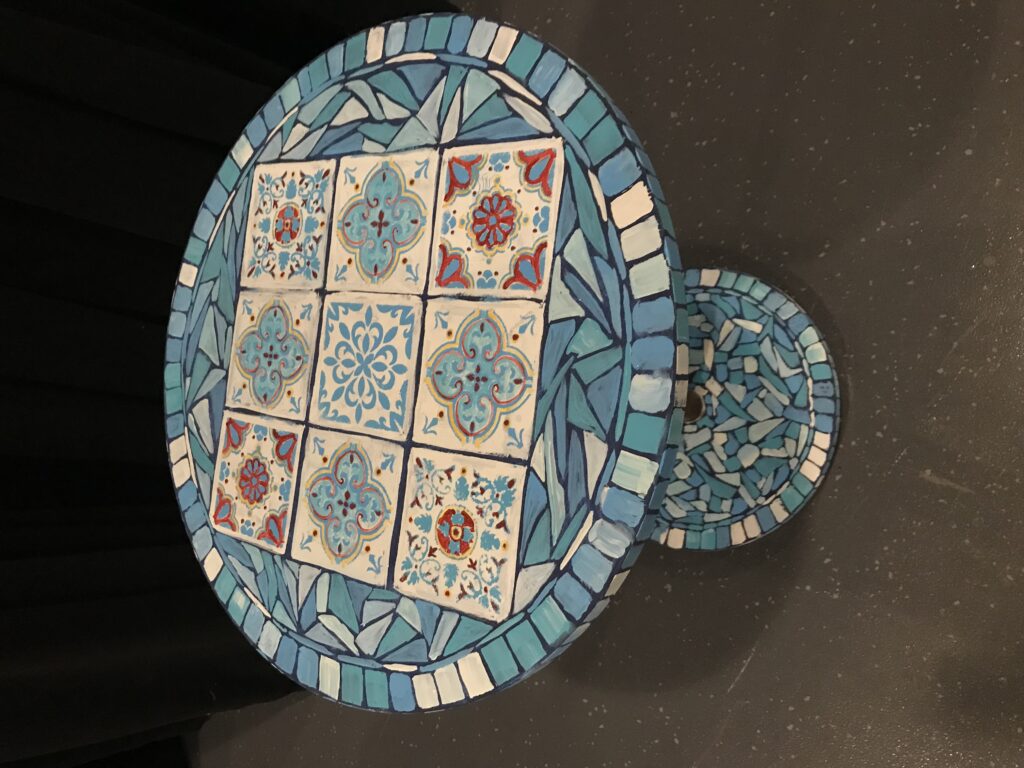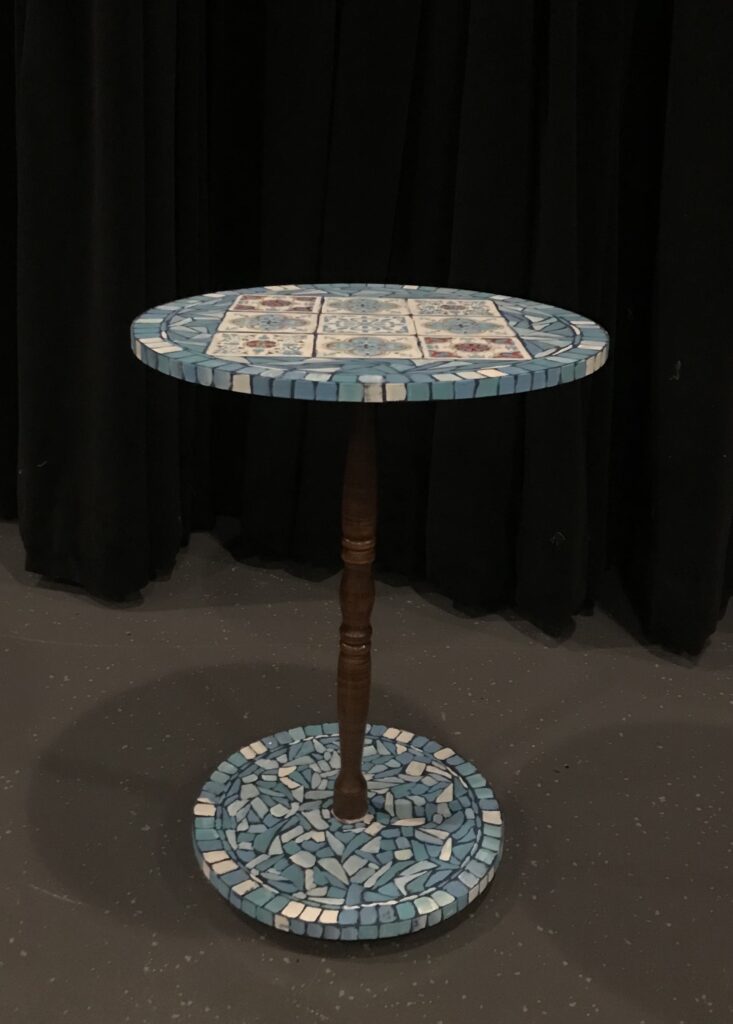 Have you seen my scenic painting?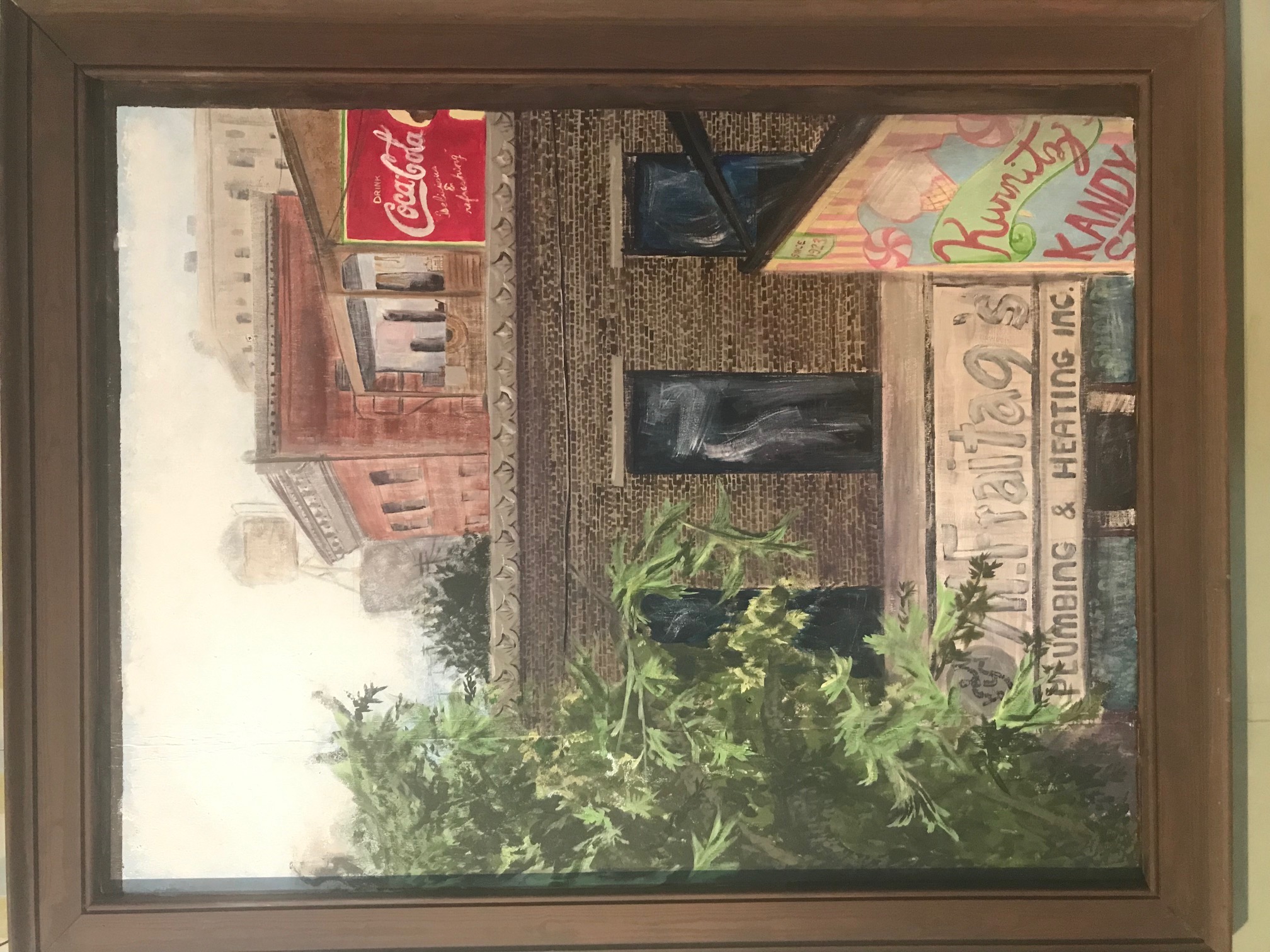 Custom acrylic paintings or pen/ink drawings can be commissioned. Email info@nosecrops.com with your idea, and for a quote.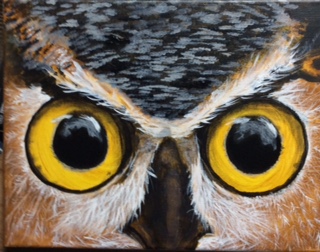 Welcome to the visual aspects of Lana's creativity (as opposed to her musical/performance aspects at LanaPeckMusic.com)! This web portfolio showcases some of her work as a part-time artist in theater, retail, printing, non-profit organizations, and graphic design.
Other forms of creativity Lana delves into are scenic painting, prop making, puppetry, music, songwriting, video, and writing. Enjoy!
Scenic Artist/Props-maker Resume:Lana Peck Resume scenic artist props web2023
For video samples, visit the Video page of LanaPeckMusic.com.
Inquiries can be sent to: info@nosecrops.com
All rights reserved.